A Creative Nature
—
Wednesday, May 26, 2021
— —
We sit down with Kerry Joyce and Marian McEvoy to discuss how they combined creative visions to design a one of a kind, nature-inspired textile collection.
Kerry, you follow Marian on Instagram
(@gustthepoodle) and one day realized her botanical collages would translate beautifully to fabric.  What about her creations stood out to you?
When I first started following Marian, I was unaware it was her Instagram. It featured wonderful collages of real leaves and flowers put into cool geometrical patterns. I was taken with these naïve, smart, happy, and inspired designs and delighted when I realized it was the Instagram of someone I knew. I thought her designs could make great fabric, so I contacted Marian and made a date to visit her at her lovely Hudson River side home. Her charming home had on its walls many silhouette styled images of botanicals that would become the basis of her collection. Due to the success of this first collection, we will be introducing her next collection based on her botanical collages next spring.
Selects from @gustthepoodle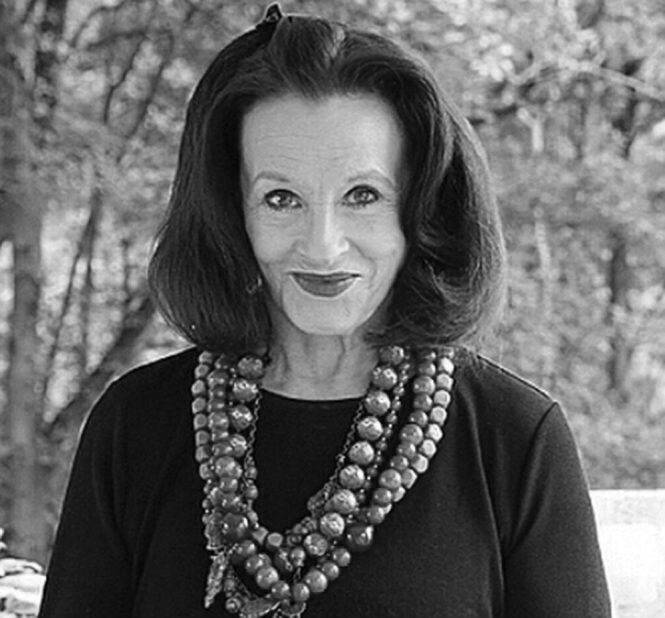 Marian, you've covered quite a bit of ground in your career in fashion and design. Tell us what interested you about creating a fabric collection.
During 72 years I have, indeed, covered a bit of ground.
I grew up in Southern California and of course reveled in the colors of nature produced by a climate that never freezes over. Camelias, oleander, lantana, roses and citrus and avocado trees were a part of my visual and olfactory vocabulary from the very beginning. Fig ivy was my favorite green. I was very impressed with the work of Michael Taylor, Tony Duquette, and John Dickinson.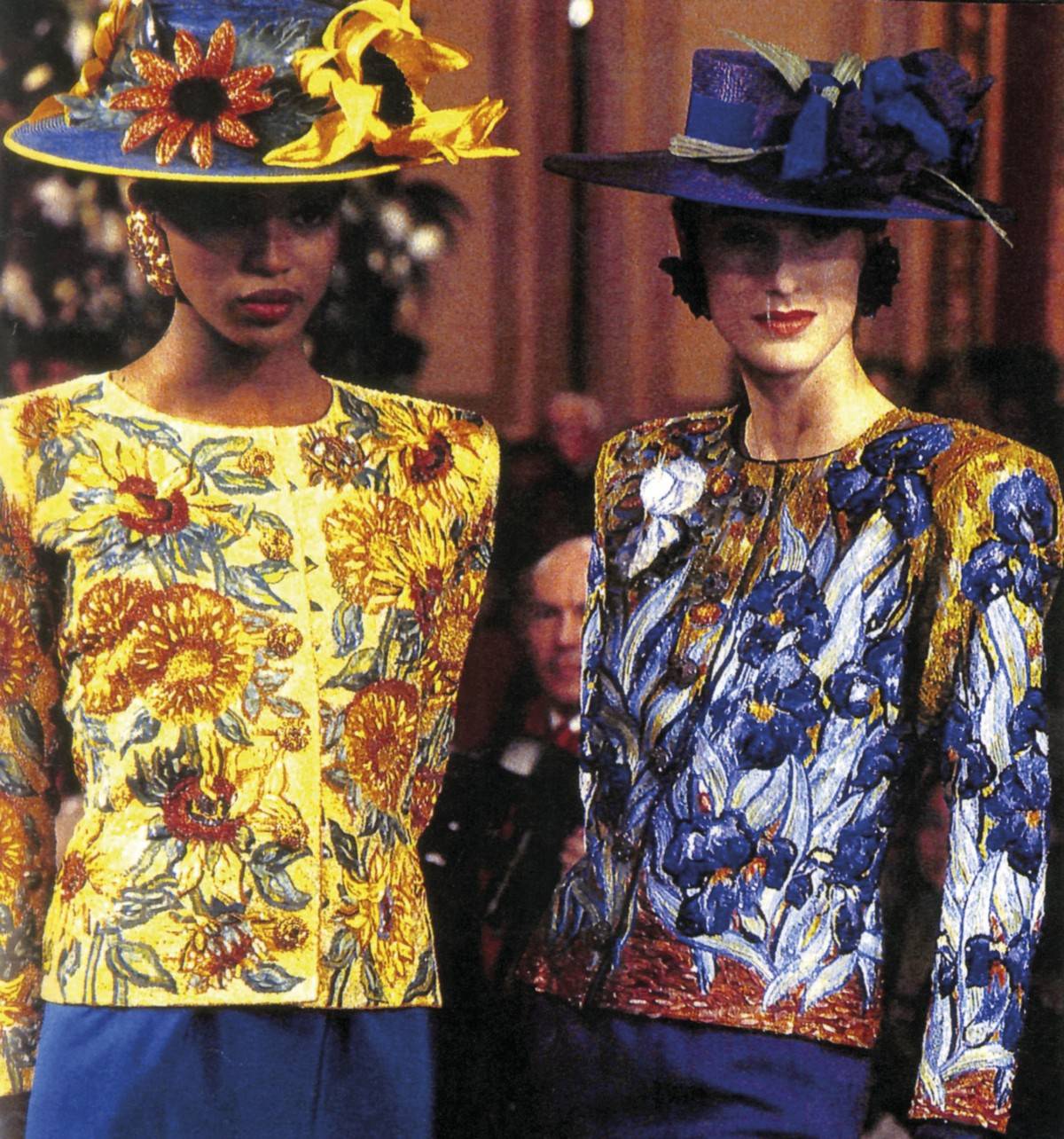 I lived 17 years in Paris where I reported on French and Italian fashion— a big part of my work was focused on covering the amazing textiles made in Lille, Lake Como, and Switzerland. It was during this time that I developed a love of pattern.
I also visited many of the world's most astounding residences put together by the world's most gifted interior designers including Jacques Granges, Federico Fouquet, and Renzo Mongiardino.  But my biggest European influence of all was Yves Saint Laurent, who could do no wrong and had the most extraordinary sense of color ever.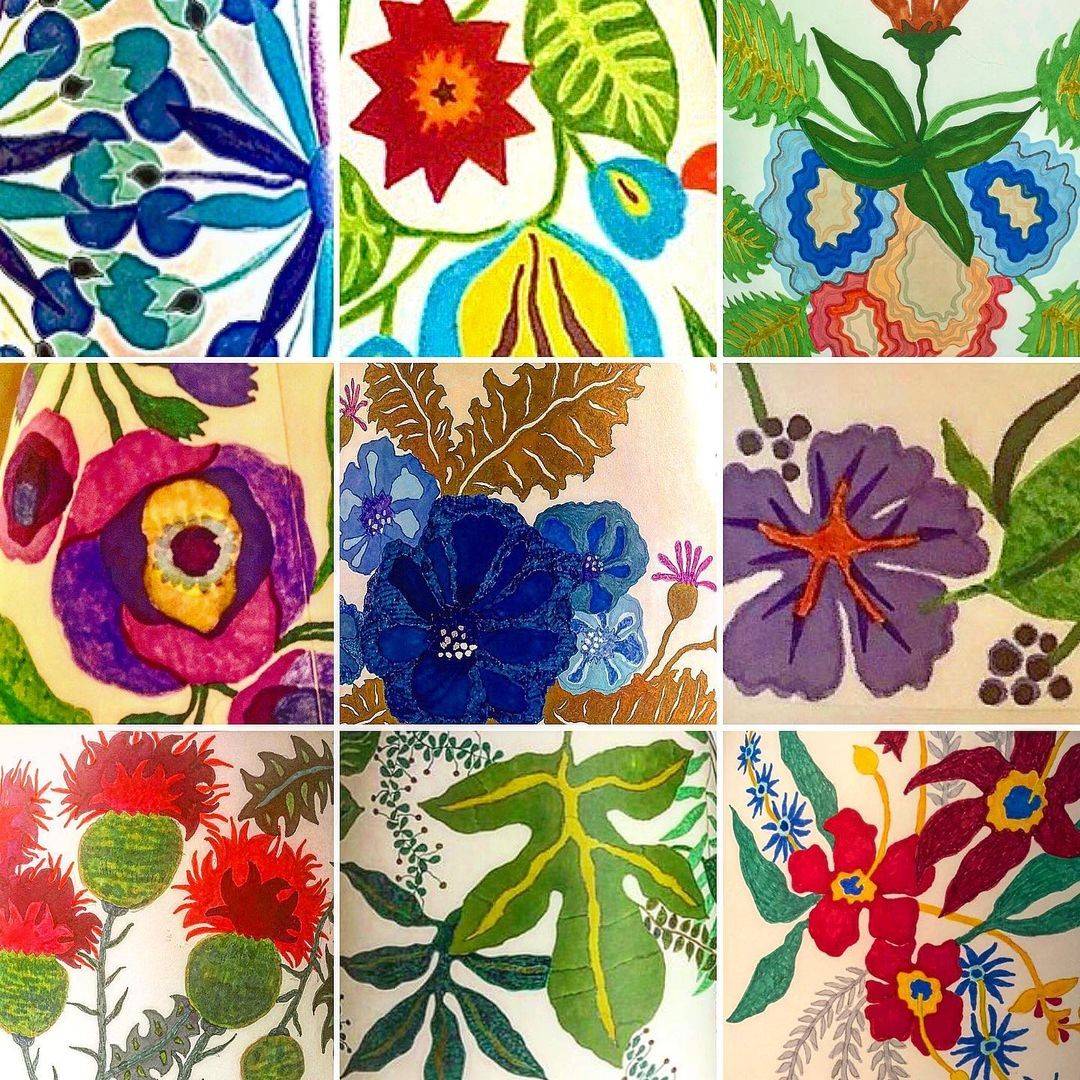 It wasn't until I moved to New York in 1990 that I started doodling and dabbling in making patterns. I painted all of my furniture and festooned walls and ceilings in geometric patterns made of thousands of shells. Objects were encrusted with organized groupings of twigs, minuscule pinecones, and acorns. In New York, nature took on a prime role. And as my focus shifted from fashion to decoration, the visual surprises of living in a climate with four distinct seasons have greatly affected me. Trees, shrubs, vines, and plants evolve and change constantly.  A garden is a procession of a thousand different greens, and of flowers that bloom in every tint of the color wheel.  So much to explore!
"A garden is a procession of a thousand different greens, and of flowers that bloom in every tint of the color wheel."
Did you work on scale and color selections together, or was this driven more by Kerry due to his experience developing fabrics?
KERRY: The scale of the designs was mostly based on her original artwork. We looked to Marian's website for the color palette inspiration and applied it to her designs - we wanted to make sure Marian's inspired vision was honored.  It is my delight that I can partner with artists like Marian and give them an opportunity to create beautiful textiles true to their artistic vision.
MARIAN: Kerry is a textile pro.  I am able to concoct a form, but it takes a fabric expert to induce movement and flow to a pattern.  I gravitate to 'high contrast' designs — motifs with a marked delineation between dark and light.  Kerry understands the subtle beauty of more nuanced, gentle tonal combinations. This is a good thing— I think a successful group of fabrics must embrace both approaches.
Do either of you have a favorite design in the collection?
KERRY: Not sure I can choose one, but I am leaning to Paisley Sprigs.  But what I love about the collection you can use all 5 patterns in the same room, in a wild but satisfying mix and match madness (which is very Marian).  We made sure to include her favorite red and black colorway which is inspired by her delightful living room.
MARIAN: My favorites? The green and off whites, the red, black, and whites, and the blues. I am also learning to love the patterns in dusty pink — they look rich and worldly yet charming and childlike. As for a favorite pattern, it is Paisley Sprigs. I particularly like its big scale.
First place you'll travel (for leisure) when global borders open up?  
KERRY: I am looking forward to going to Lake Como and stay at my favorite lakeside hotel and then off to Rome and a delicious finish in Paris.