Interview: Gary + Adam Glant talk textiles
—
Tuesday, August 27, 2019
— —
What do Julia Child, Henry Moore, and Mark Rothko have in common? Wow... good guess! You're right, they would all be welcome guests at a dinner party with Gary and Adam Glant of internationally renowned Glant Textiles. We sat down with Gary and Adam to talk about their company's Italian roots, owning their own mill, and their uniquely hands-on approach to textile production.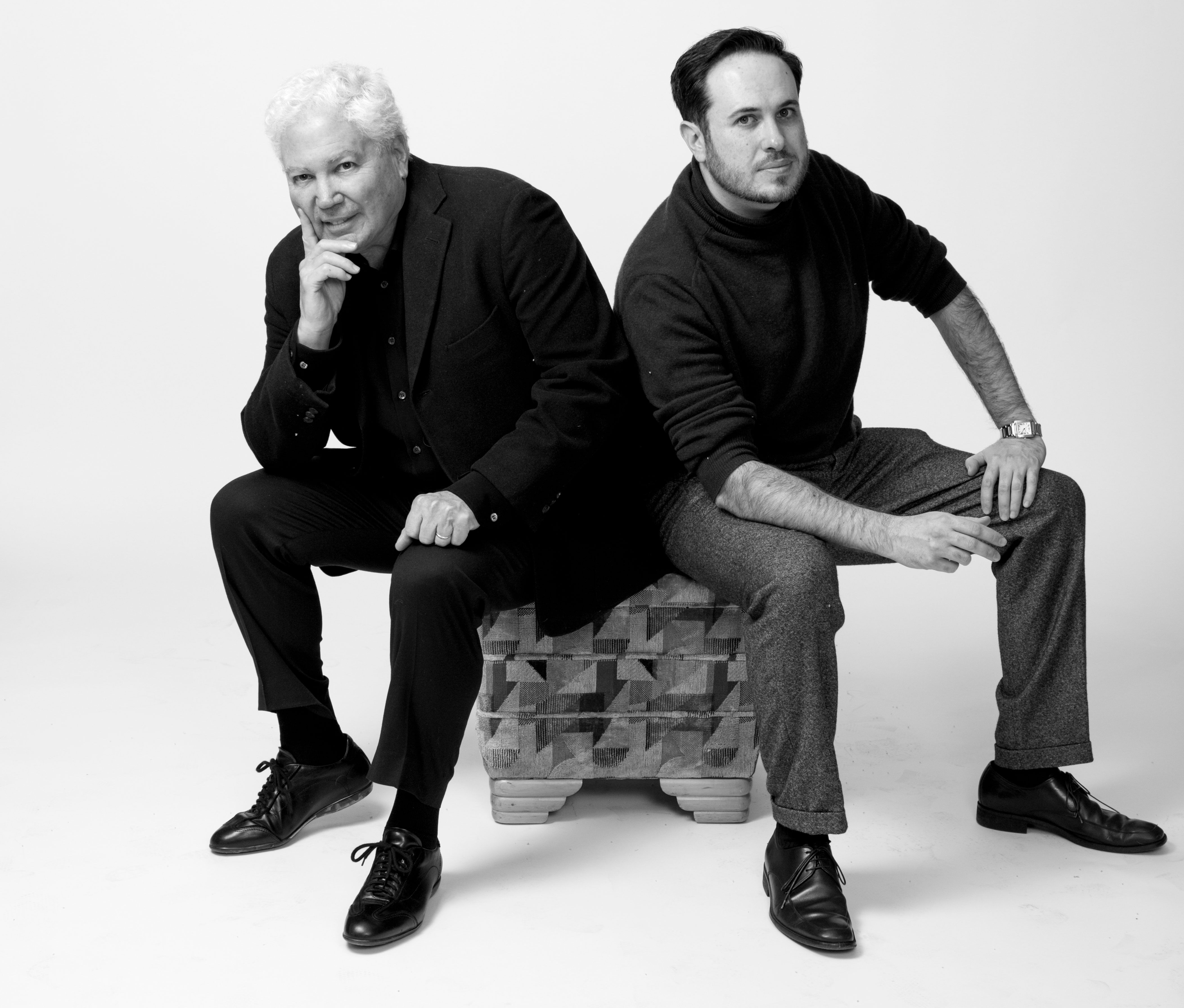 Glant is internationally renowned as a leading textile brand, but few are aware that you have owned your own mill just outside Milan for nearly three decades. What prompted you to become a mill owner?
GARY: I started working with Texital in Bergamo, Italy in 1976. I identified them as the most outstanding producer of innovative, contemporary, and high-quality textiles in all of Italy. Texital was, and still is, producing for Italy's high-end furniture market. They welcomed the idea of collaboration, and together we set out to develop and produce wonderful textures in wonderful colorations, which became the foundation of Glant Textiles. Our philosophies were in sync, and we had a wonderful relationship working side-by-side. The owner of Texital, Carlo, had no children. In some way, I filled that void, and we had a very enjoyable and successful time working together. When Carlo died in the late nineties, I stepped in to protect my production, and to ensure that the team at the mill stayed employed and were able to continue performing their skilled and unique craft. When we formally purchased the mill, we decided that we would get used to the idea before sharing the news that we were the new owners and that we were not Italians. Over the years, we have come to realize that it is not only a privilege to be in this position, it is also a great asset, and we are proud to let the industry know who we are, and why the Glant brand is so special and unique.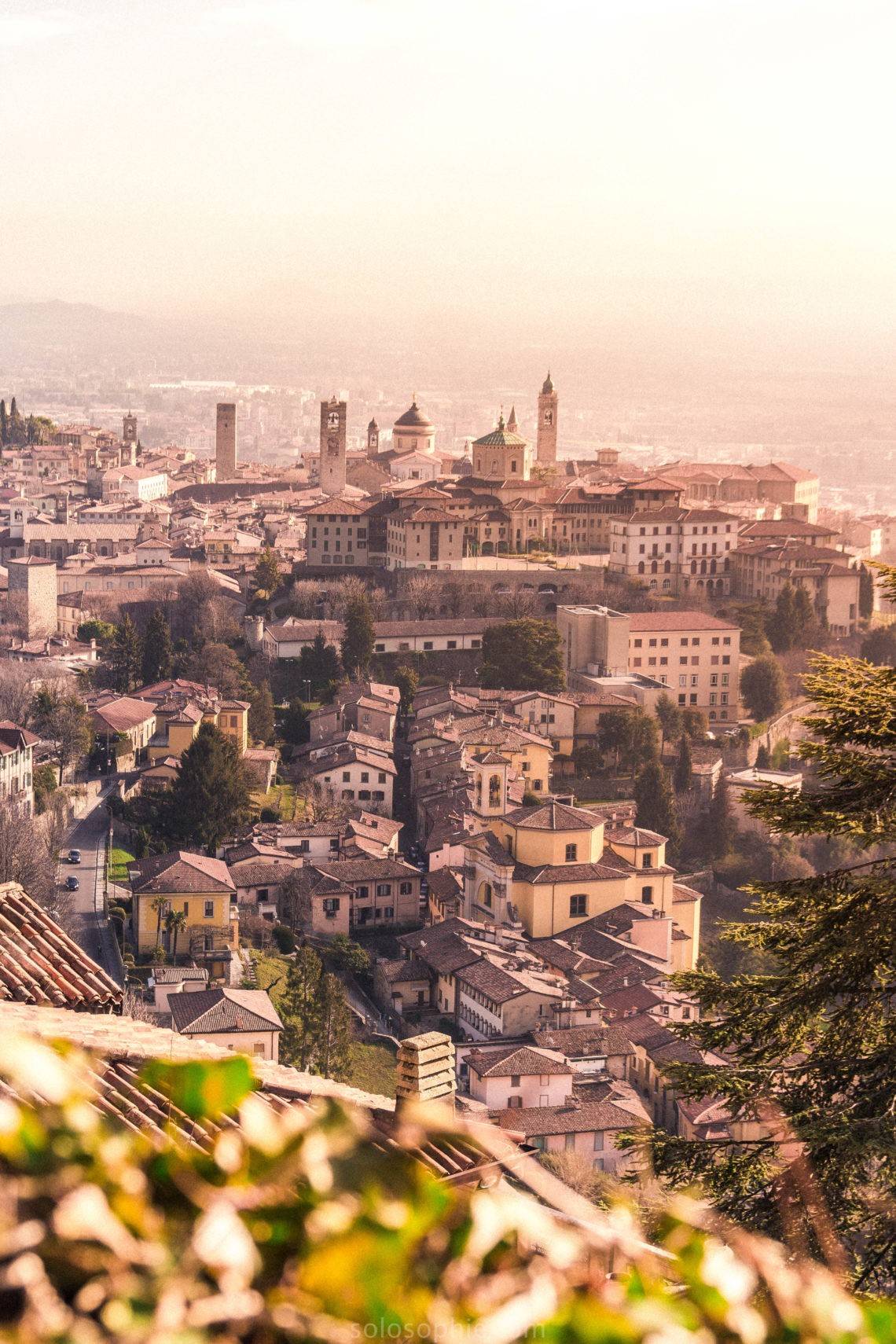 Tell us about what the city of Bergamo means to each of you.
GARY: Bergamo is a spectacular medieval walled city, famous for Bergamo Alta (the Upper City), which is rich in art and architecture. It is easy to be completely charmed by this magical "citta." Texital is located in central Bergamo, and has been run by Giuseppe Della Vite since I began working there in 1976. He and I are one year apart in age, and have become "brothers" over the forty years we have worked together. His family and my family have become very close friends and this relationship has remained strong and like family. From the time Adam was born in 1983, Texital and Bergamo have been in his DNA. In the mid 90's, when Adam was in the 6th grade, Vicki and I decided that it would be a wonderful and meaningful experience for Adam (and for us) to set up residence in our beloved Bergamo, putting Adam in a non-English speaking public school.  He thrived, as he already felt like a local boy, having spent close to a month each year of his life in this special place. We also now have someone Adam's age at the mill who is responsible for production, which keeps this continuity ongoing.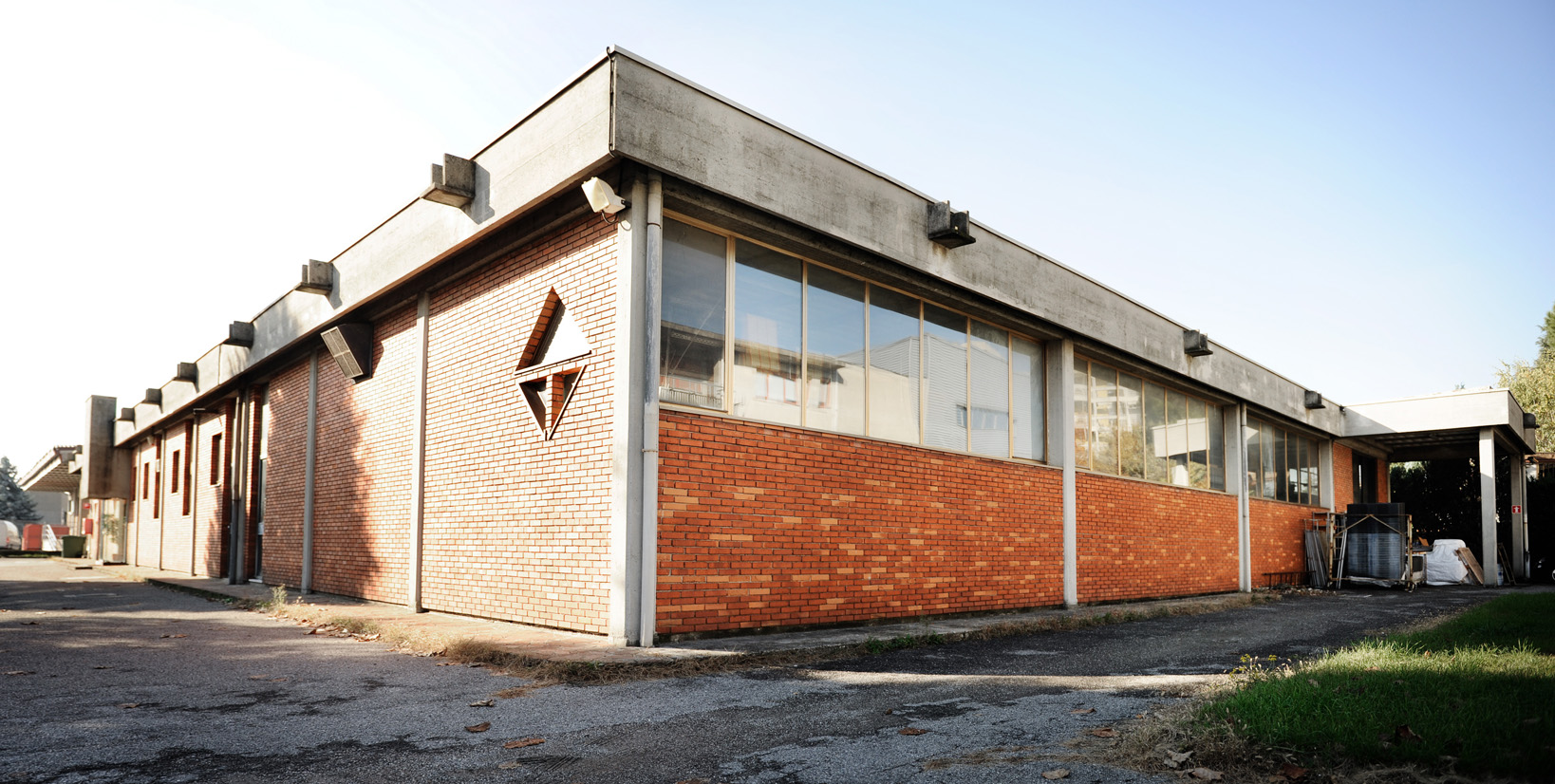 ADAM: I would say that Bergamo, to me, is home. Certainly one of my homes. I don't know life without it, and it has become integral to who I am, and — in a way — I don't make sense without Bergamo as part of my context. I grew up learning how to ride a bike at the mill, tasting my first sense of freedom exploring Bergamo Alta on my own. It ignited my love of food and cooking, and sparked a lifelong passion for travel, and learning about other cultures and languages. I went on to practice international corporate law in Milan, and then in Seattle, before formally joining Glant.
"Bergamo, to me, is home."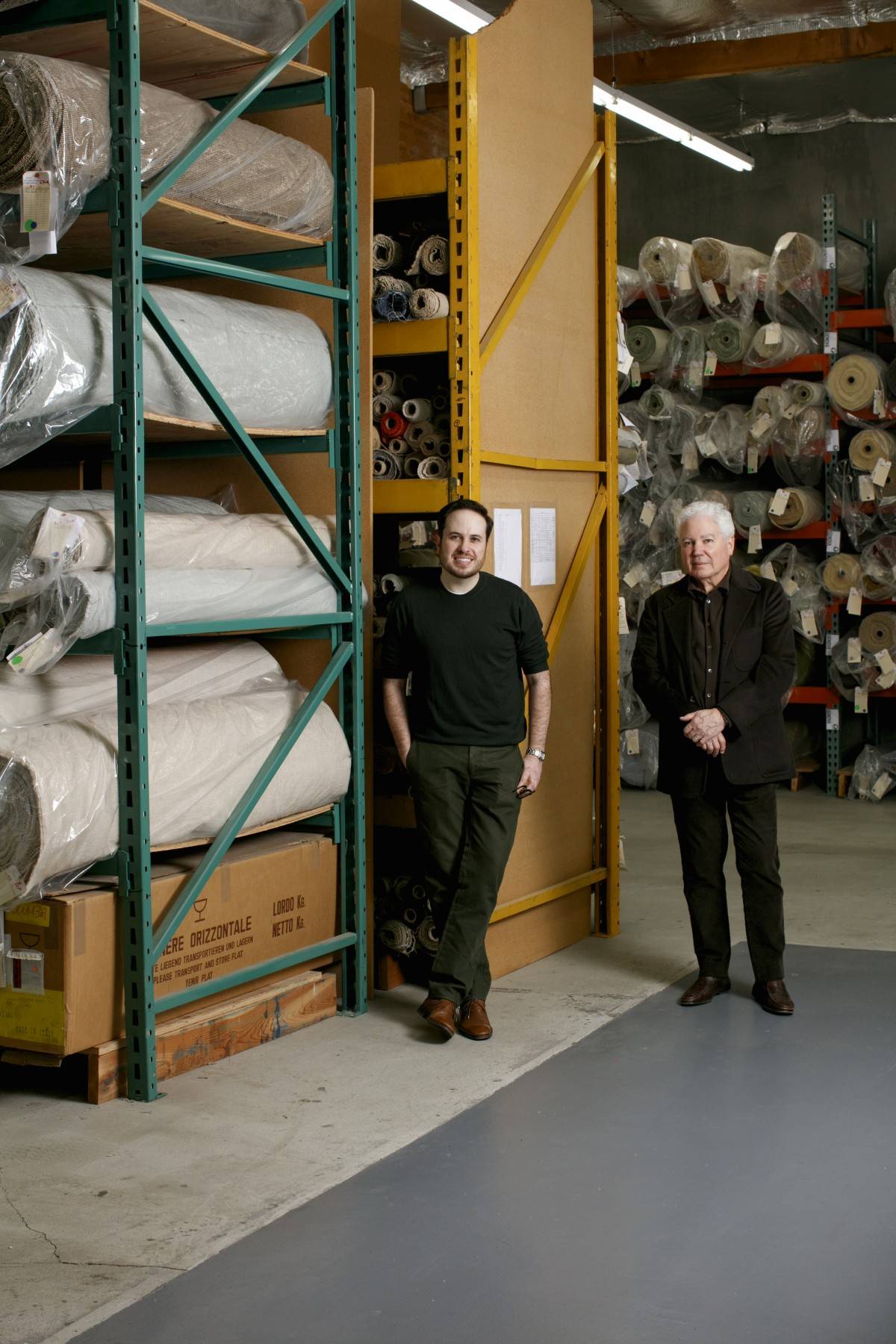 Owning your own mill certainly gives you more control over the quality of your product, and your ability to innovate. How has that shaped the direction of Glant?
ADAM: Being so close to the production has been invaluable. We understand the capabilities of the looms, and the variety of constructions they are capable of weaving. We also have a great understanding of fiber, spinning, and the creation of innovative yarns, as well as the dying process. Understanding what is involved in producing the highest quality of both yarn and dye has been invaluable to our creative process and is a profound reason why each and every Glant collection remains consistent, high-performing, and innovative.
You are both supporters of art and lovers of fine food and wine.  If you could pick one artist and one chef with whom you'd like to have dinner, who would you choose and what would you discuss?
GARY: I am going to make everybody hate me, as I have had the incredible luck and privilege of sharing dinners with Jacques Pepin, Marcella Hazan, Alice Waters, and James Beard. So, since I have been so fortunate to have these experiences and memories, I would now choose to have Julia Child (would that I could) as my dinner companion to ask her not only about her delightful voice, but how she might alter her cassoulet recipe in today's world, and where she would go for the best one in Paris. I would also love to spend an evening sitting next to Henry Moore, one of my very favorite sculptors, to hear him talk about the materials, finishes and organic shapes he used in his breathtakingly beautiful sculptures.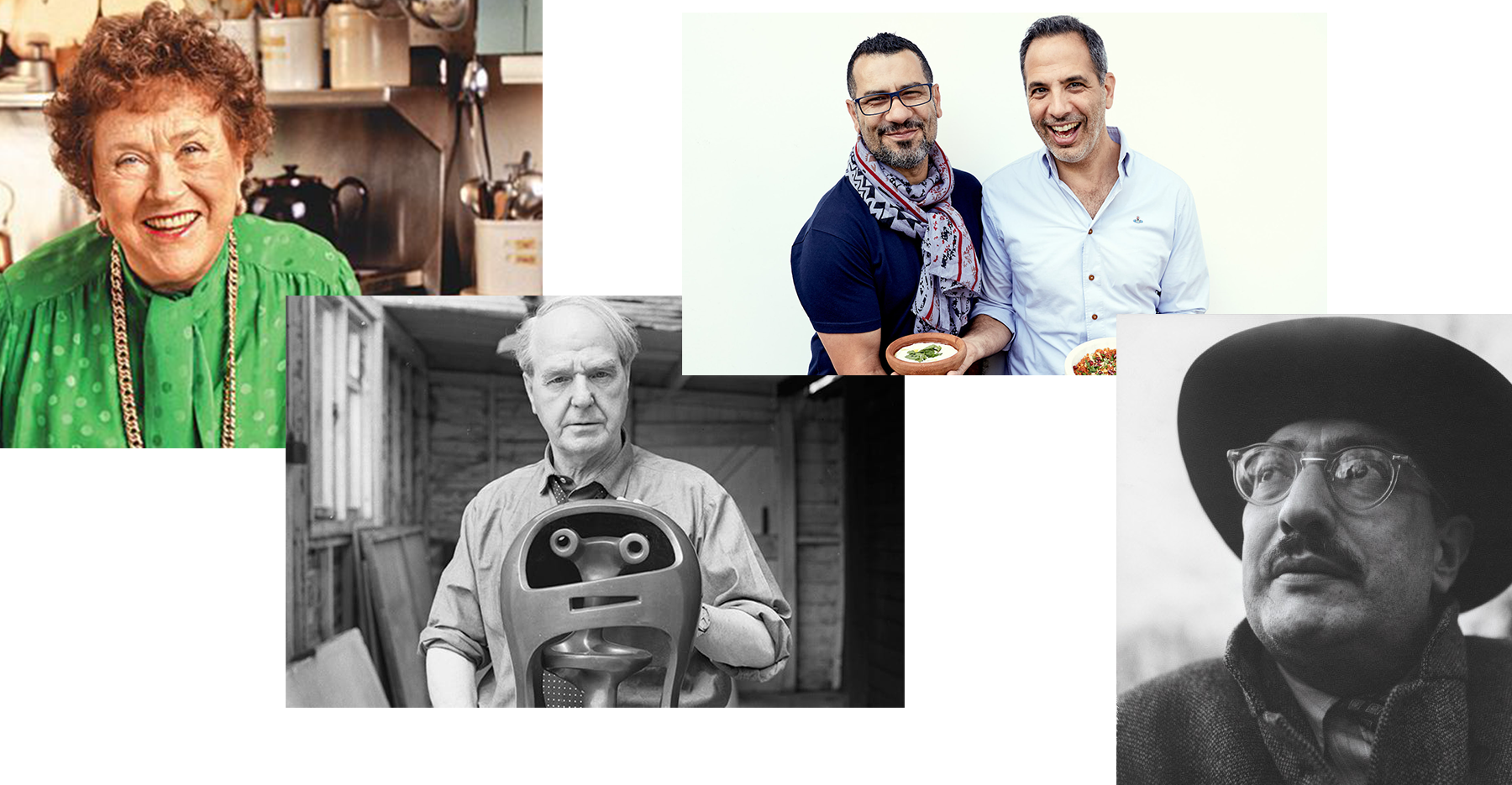 ADAM: Based on what I've been cooking lately, I would choose to have dinner alongside Yotam Ottolenghi and his chef/business partner Sami Tamimi. Having one part of that duo be Israeli and the other half be Arab-Palestinian, it would be so interesting, and heartening, to learn how the confluence of cultures inspires their innovative collaboration and inspiring creations. As far as an artist goes, I would love to pick Mark Rothko's brain about his sense of color and space.