Nickey Kehoe Furniture Featuring Pierre Frey
—
Thursday, February 16, 2023
— —
Todd Nickey and Amy Kehoe's design partnership began in Manhattan in 2004. Drawn by the golden light of California, Todd and Amy established Nickey Kehoe in Los Angeles, offering a discerning clientele a new brand of luxury. Their bespoke furniture and globally sourced home accessories reflect their subtle elegance, design rigor, clever eye for detail, and a sense of an object's rightness in space. We recently sat with Todd and Amy to discuss their stunning new furniture collection featuring signature textiles from Pierre Frey.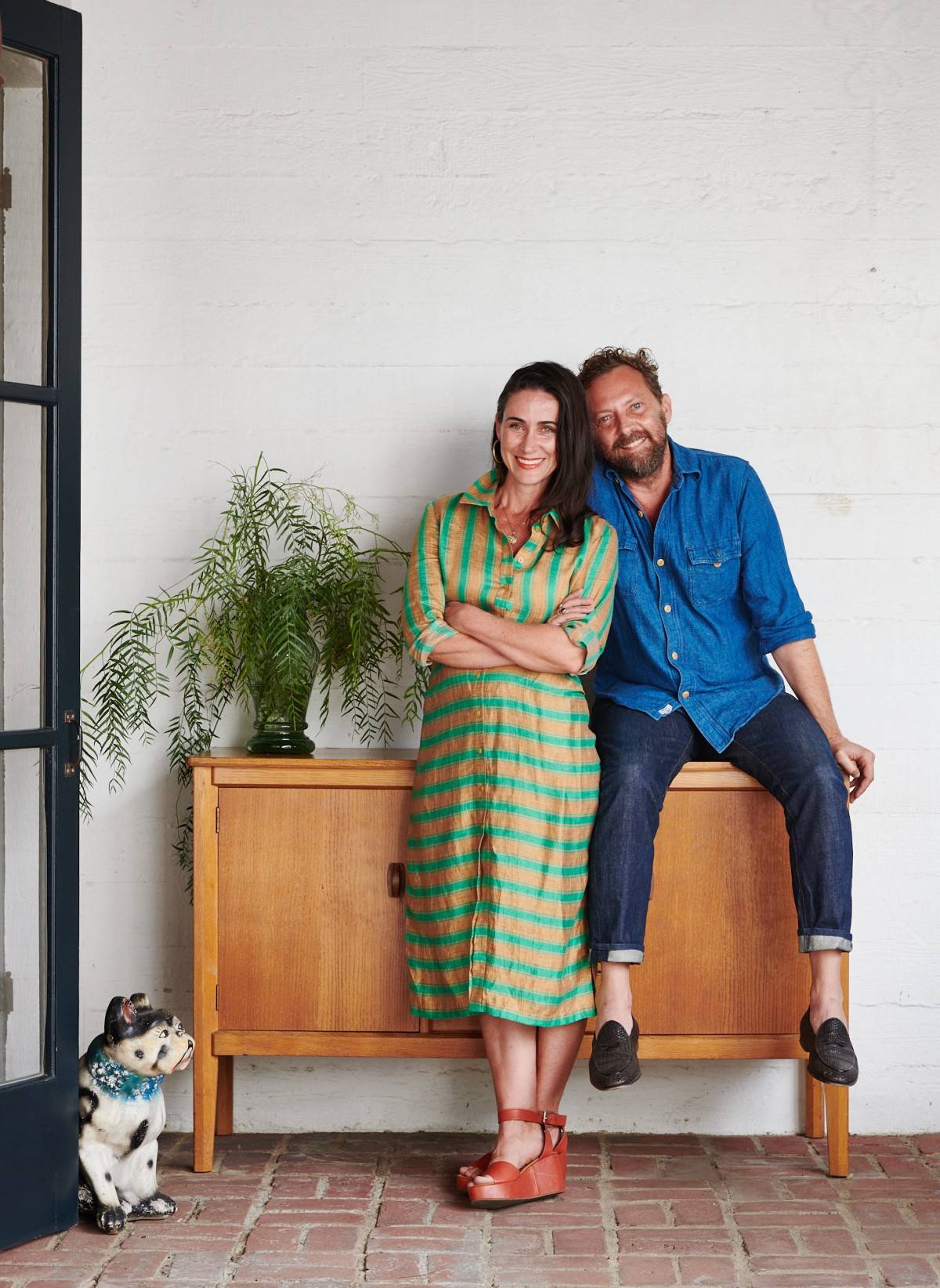 Todd and Amy – you're well known in the design community for your LA-established and admired design studio and boutique. How did you meet and begin your design partnership together?
We met in NYC in 2000 at a mutual friend's dinner party. It was "platonic love at first sight". We were friends for several years before individually moving to Los Angeles. It was the right timing to begin working together which we had loosely discussed while in NYC.
Pierre Frey Textile Selections
"classic forever textiles that work on both modern and traditional pieces."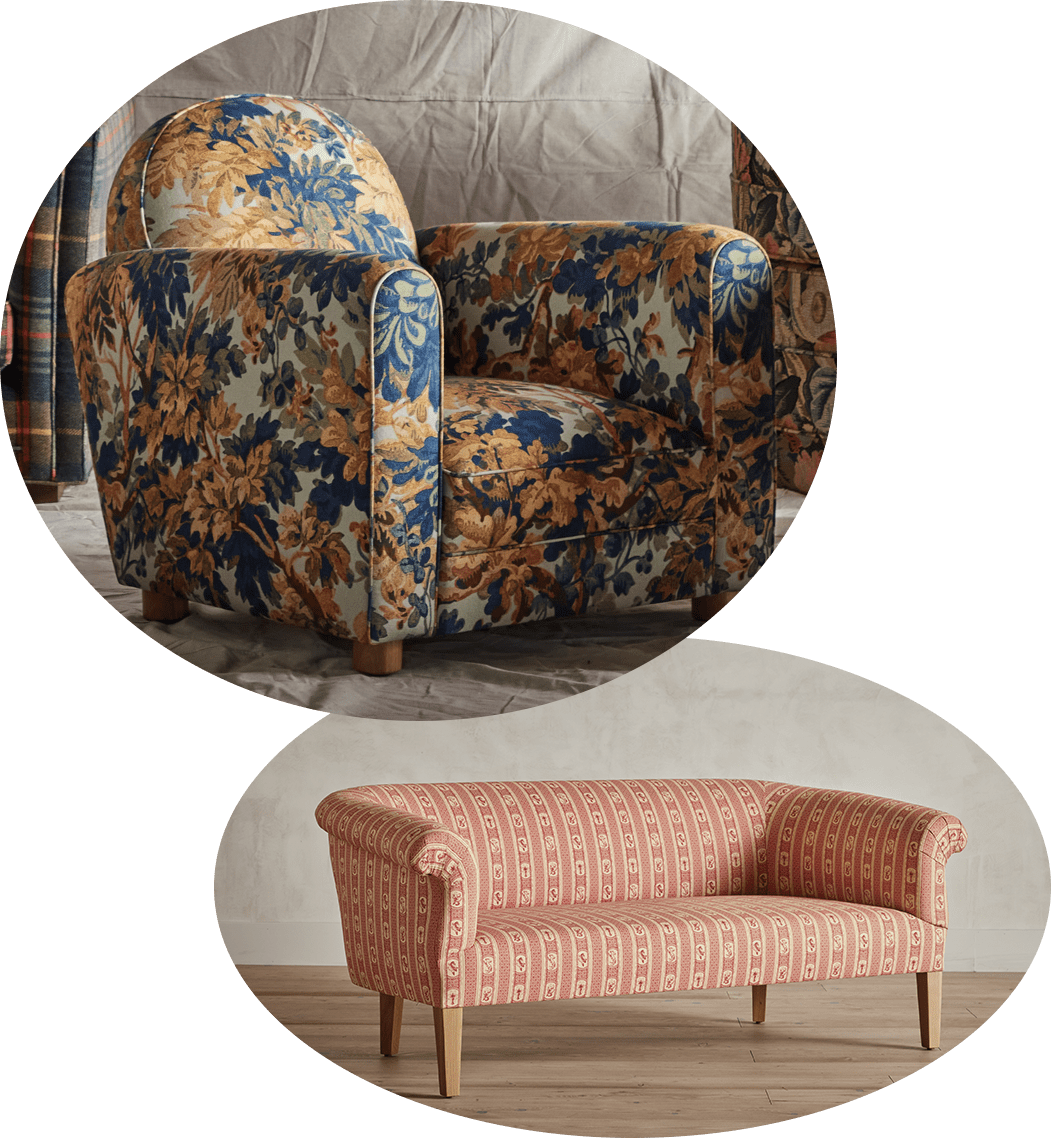 Is there a favorite piece in your collection – and tell us why?
That's a tough question. Our two favorite pieces are the Nickey Kehoe French Club Chair in Pierre Frey's "Fontainebleau Chataigne" and the Nickey Kehoe Low Back Settee in Pierre Frey's "Marquis de Pierre - Rayure Rouge".
These both feel like classic forever textiles and work on both modern and traditional pieces.
Nickey Kehoe Furniture Collection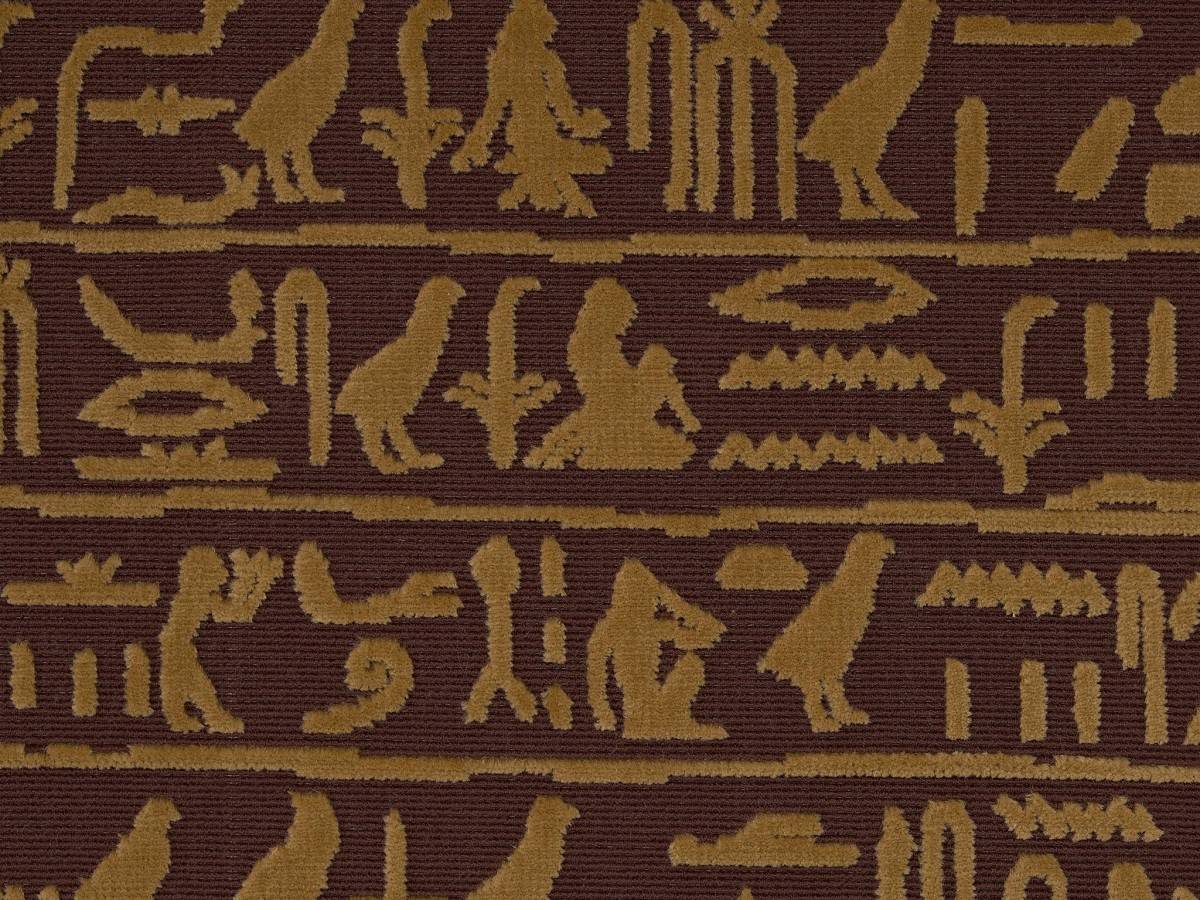 What is your go-to Pierre Frey textile, and what is one you are dying to use that you haven't yet?
For basics, we love their "Naomie" and "Orphee" textiles. Also "Mademoiselle Jouanon" is a favorite.
We love "Thebes – Terre", the contemporary graphic mixed with historical hieroglyphs. The relief of the cotton velvet would make this textile perfectly suited for a beautiful headboard.
———
Furniture photography by Dan Arnold (@danarnoldphoto), Courtesy of Nickey Kehoe
"There is novelty & tradition in this collection."