SALONE DEL MOBILE 2023 — THE RECAP
—
Wednesday, July 12, 2023
— —
Our very own Mark Hemphill shares his insights on how Salone has evolved over the years, the standout exhibitions, and breathtaking surroundings.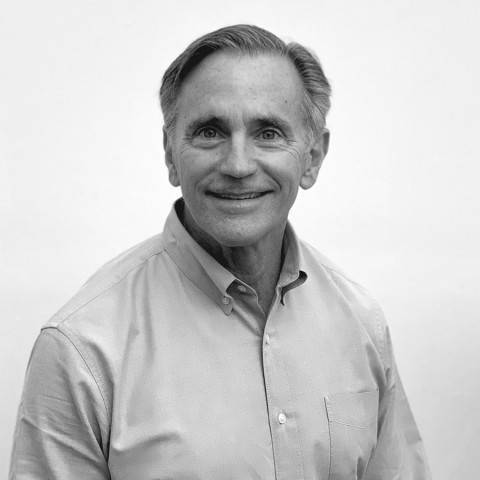 You have attended Salone and the events surrounding it before. Tell us what the vibe was like this year and how your experience was.
I attended Salone last 17 years ago.  I was impressed then by how large the displays were at the fairgrounds and by how many other events were happening around Milan.  It had been crowded then, but this year the crowds were amazing.  It may have partly been a function of several years of cancelled or reduced events, but I also thought that many of the events in town were much larger, more elaborate, and inspirational.
How does Salone differ from other design industry events, such as Paris Deco Off?
Deco Off has traditionally been a show that is focused on textiles, even though there is a growing presence of furniture companies.  Most trade shows do a good job of bringing together companies and their latest products.  There is a much more experimental element at Salone that can highlight unusual materials or the influences of art and fashion. It is really thought provoking and inspirational.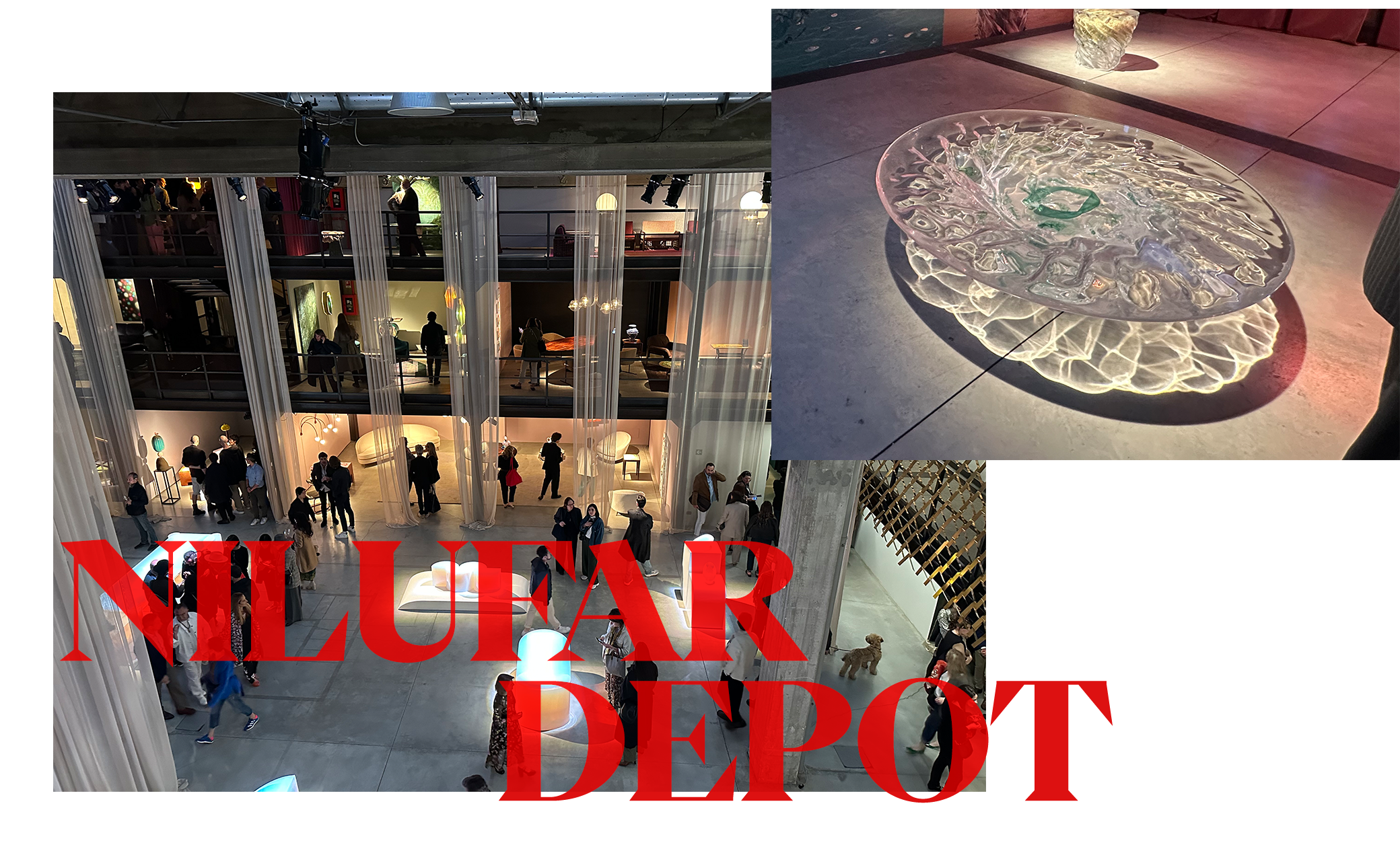 Which installation or event in Milan stood out for you? 
I loved the opening party at the Nilufar Depot.  The space is on three levels with a center atrium, so you keep seeing the space, the people, and the products from different viewpoints.  Some products were more conceptual and used innovative materials.  Others could go into projects immediately.  Plus, the crowd and the fashion made for great people watching.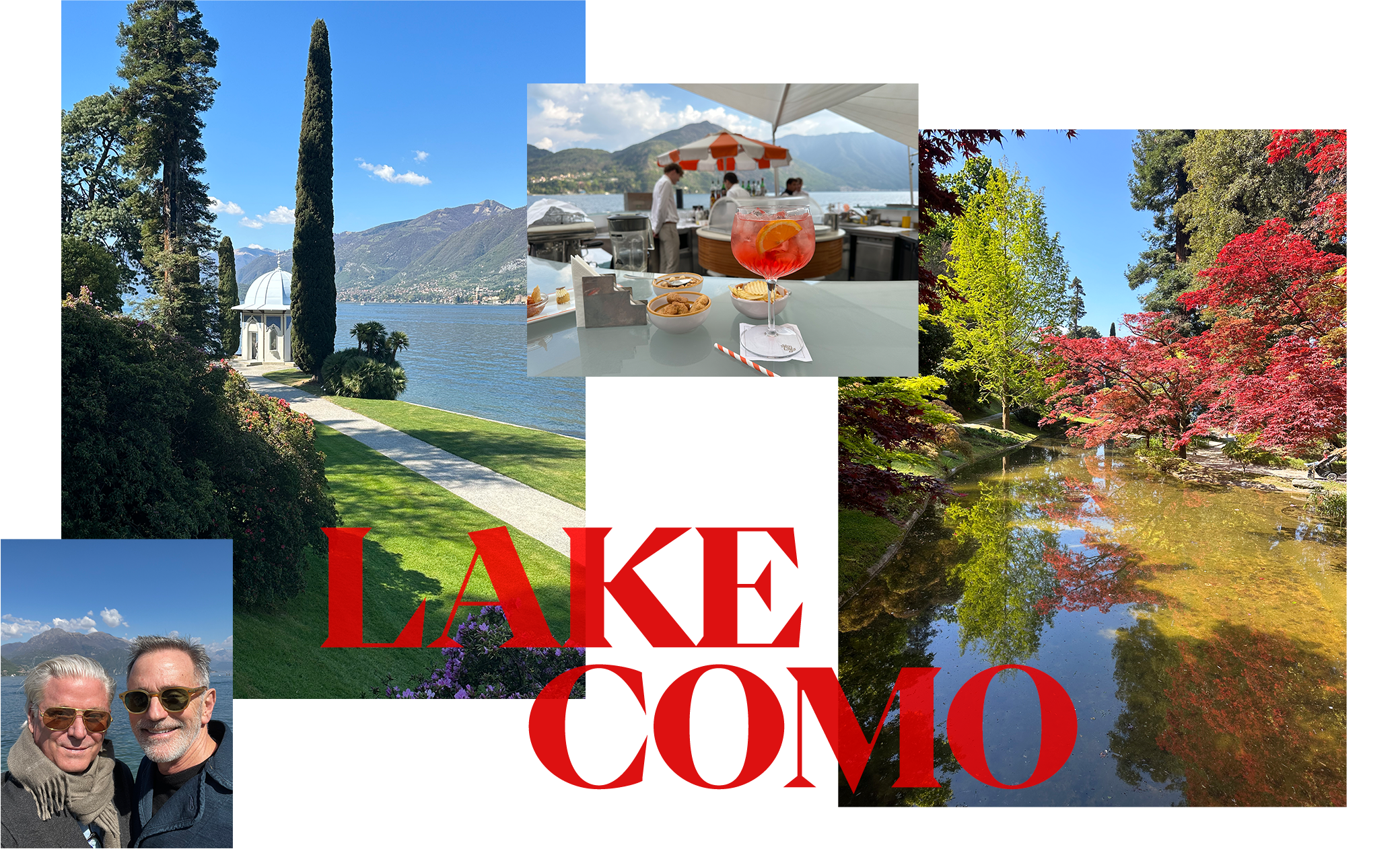 You and your husband, Scott Shrader, who is a landscape architect, took a day to visit gardens around Como.  What were some highlights? 
Neither of us had been to Lake Como and we didn't know much about it.  Our plan was to take the train to one end of the lake, take the public ferry making some stops along the way and end in the town of Como.  We stopped at several spectacular villas and gardens, but even stops for lunch or an Aperol Spritz were made spectacular by the views of the lake.  We had not stopped to realize that we were there at the absolute height of spring blooms and everything in the gardens was perfect.
"I loved the opening party at the Nilufar Depot…the crowd and the fashion made for great people watching."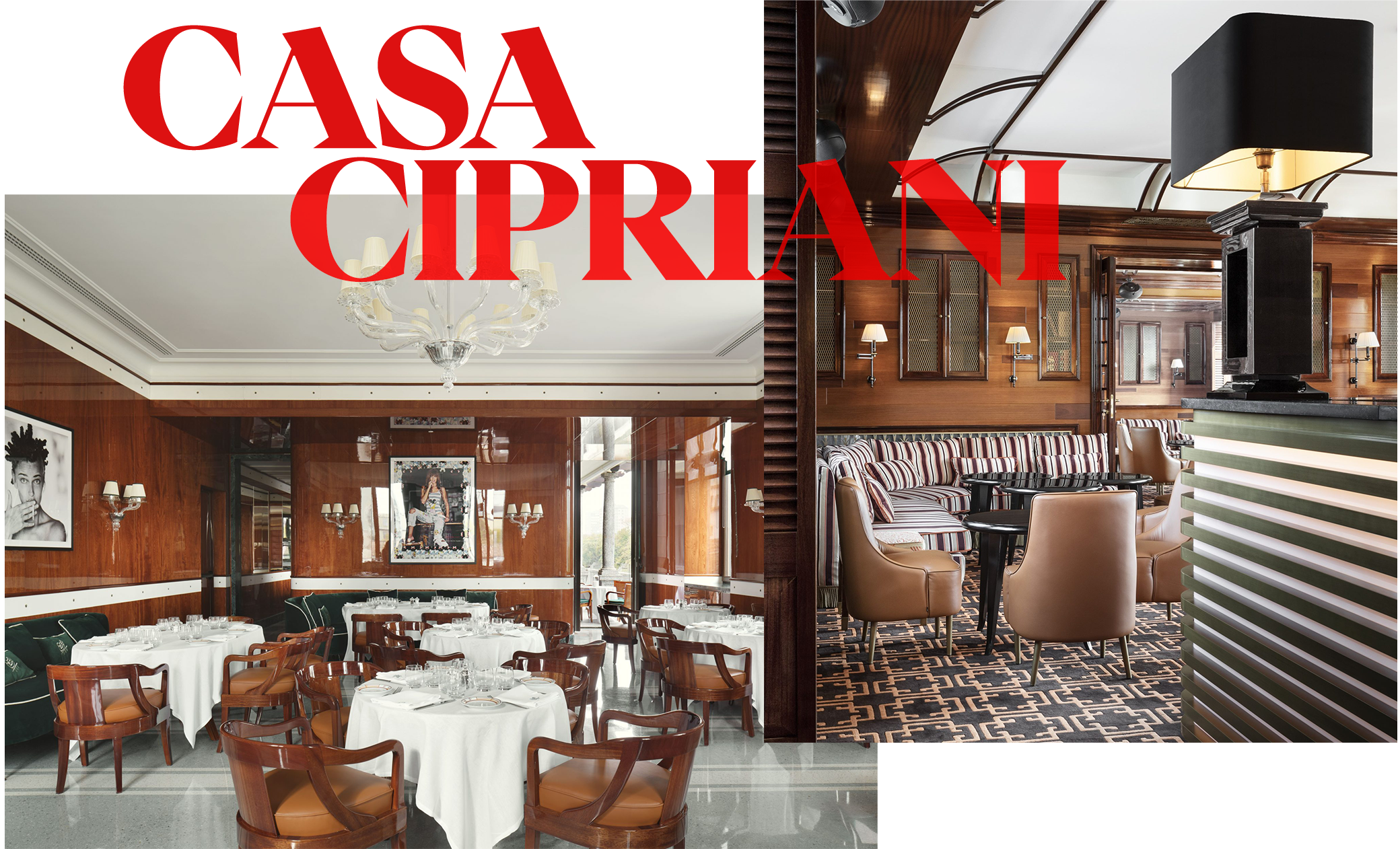 What was your favorite meal and/or restaurant during your visit? 
Through a mutual friend, we were introduced to Morena Zabeni who has worked in the fashion world for years.  We went to a show at her showroom of very innovative textiles developed for both home and fashion.  Afterwards she took us to dinner at Casa Cipriani, where she is a member.  The restaurant interiors and the food were classically elegant Italian.  What made it more special was that Morena is one of those people who seems to know everyone, and they all had to stop at our table for a chat.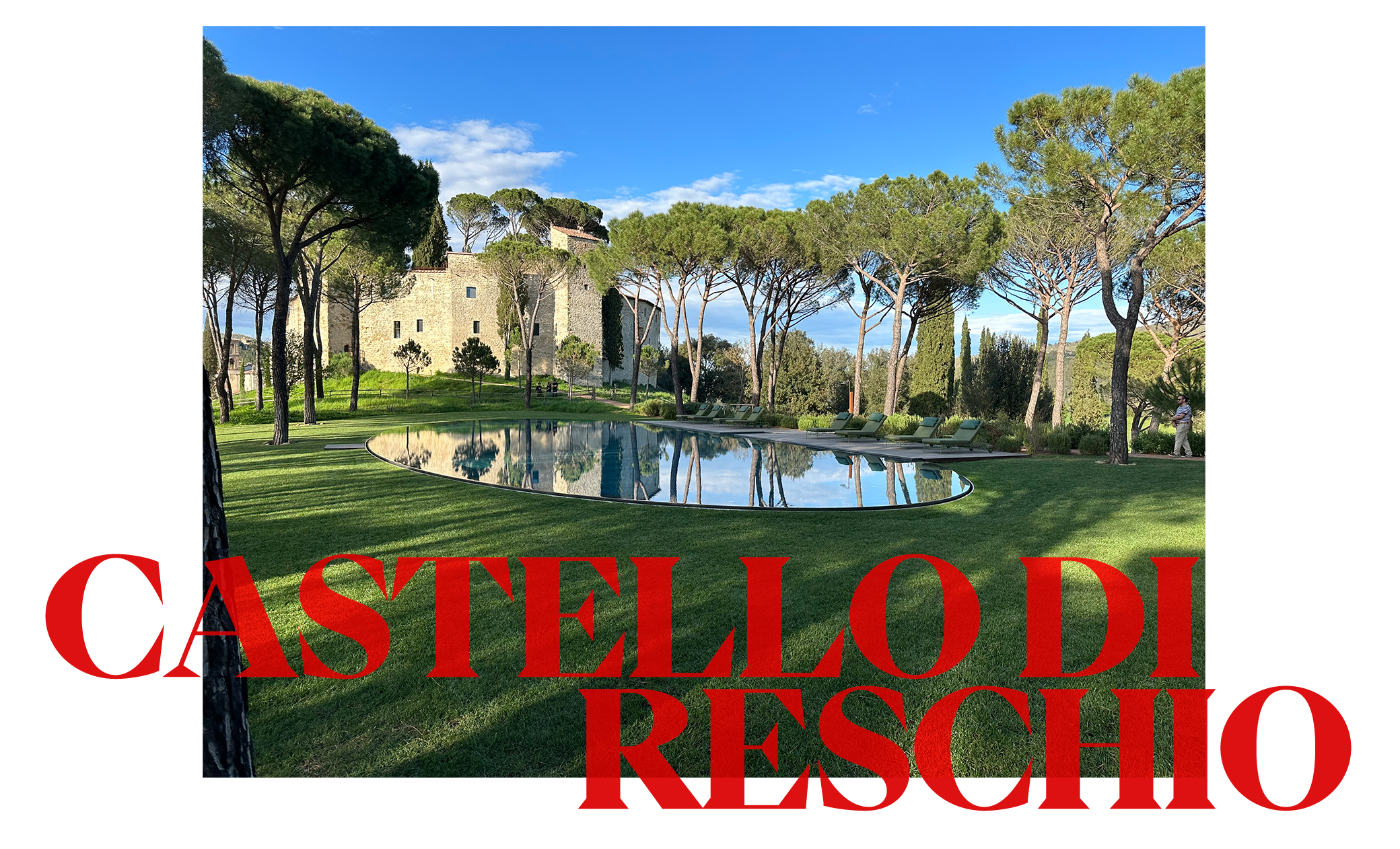 Did you discover any noteworthy shopping destinations and/or treat yourself to something special? 
After five packed days, we needed a break.  We'd been hearing talk about the design of a new country hotel in a converted 11th century castle near Perugia called Castello di Reschio.  We treated ourselves to two relaxing days in the most beautiful setting and had the good fortune to have warm, sunny days to enjoy the oval infinity pool.
Do you have any tips or recommendations for someone who has never been to Salone but is considering attending in 2024?  
Do your research and use your network.  So many events happen apart from the main fair.  Because of the crowds and the space, they are by invitation only.  But they do want people in the design community there, so let them know you are in town.