SHAPING DESIGN HERE / PARTNER SPOTLIGHT: Gregorius Pineo
—
Thursday, October 12, 2023
— —
As Autumn settles in and our 75th Anniversary year winds down, we look closer to home for our fourth and final Partner Spotlight – our sister company, Gregorius Pineo. We sat with George Massar, Chairman and Creative Director, to learn about the history of this iconic company and how KF's founders, Dorothy Kneedler and Harry Lawenda, inspired him to continue the tradition of collaborating with the most talented creatives in the industry.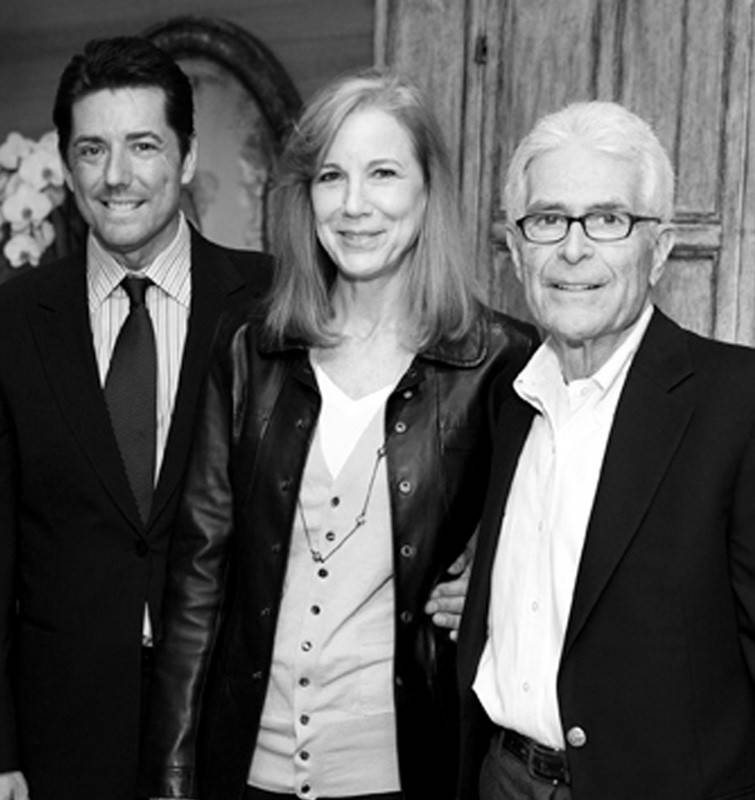 Gregorius Pineo was founded by Rene Gregorius and Stephanie Pineo in 1984, and Kneedler Fauchère was the first showroom to represent them. Why did KF's founders, Dorothy and Harry, believe so strongly in supporting the line?
It has always been part of our legacy to discover new talent and product offerings which have a unique artisanal quality that we believe the design community would embrace and that would enhance our overall offering at Kneedler Fauchère.  When Dorothy and Harry discovered Rene and Stephanie after they opened their showroom on LaCienega and having known them from their days working at Rose Tarlow Melrose House, Dorothy and Harry were very excited by their new collection. They asked Rene and Stephanie if they would be interested in having Kneedler Fauchère represent them in San Francisco.  As this was a young and newly created collection, Rene and Stephanie did not have the resources to make the floor models, though they both were excited about the possibility of being represented at Kneedler Fauchère.  Dorothy and Harry then said, "Let's solve it, we'll loan you the money for the floor models" and gave them the chance to pay them back out of future sales.  Hence began our working relationship nearly 40 years ago.  Dorothy and Harry believed the design community would be very excited about the Gregorius Pineo collection and what Rene and Stephanie envisioned for their company.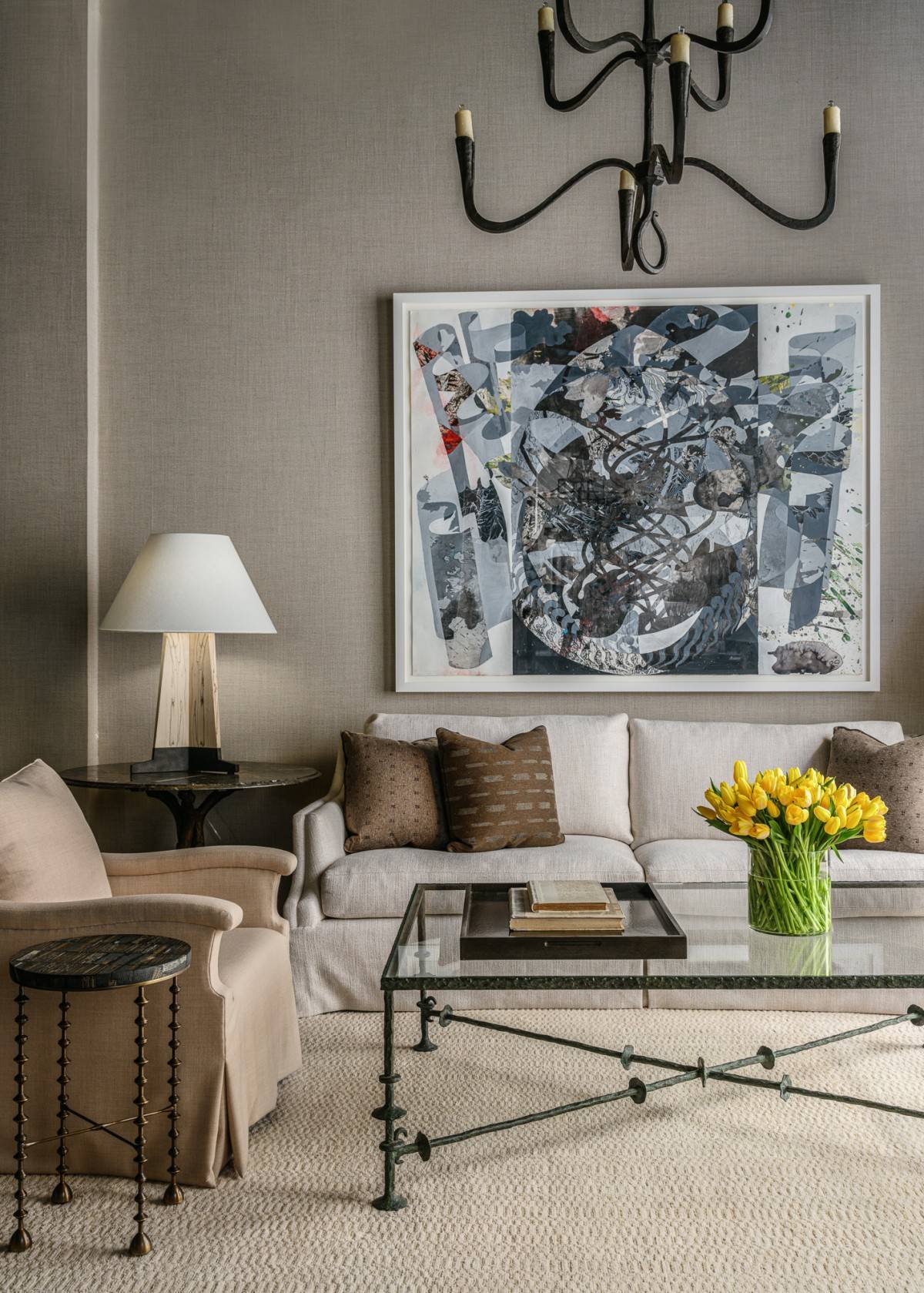 Kneedler Fauchère (KF) acquired Gregorius Pineo (GP) in 2004 – how did the collection change most when ownership changed hands?
As the Owner and Creative Director, I knew the collection intimately as Kneedler Fauchère had been their sales representative for decades.  I recognized that the collection design inspirations encompassed early historical periods all the way through and up to the early days of modernism.  As the creative, this gave me enormous freedom to imagine ways to expand upon the vision and product language of Rene and Stephanie's initial collection.  When we acquired Gregorius Pineo, there were approximately 170 product offerings.  Today the collection encompasses nearly 700 products.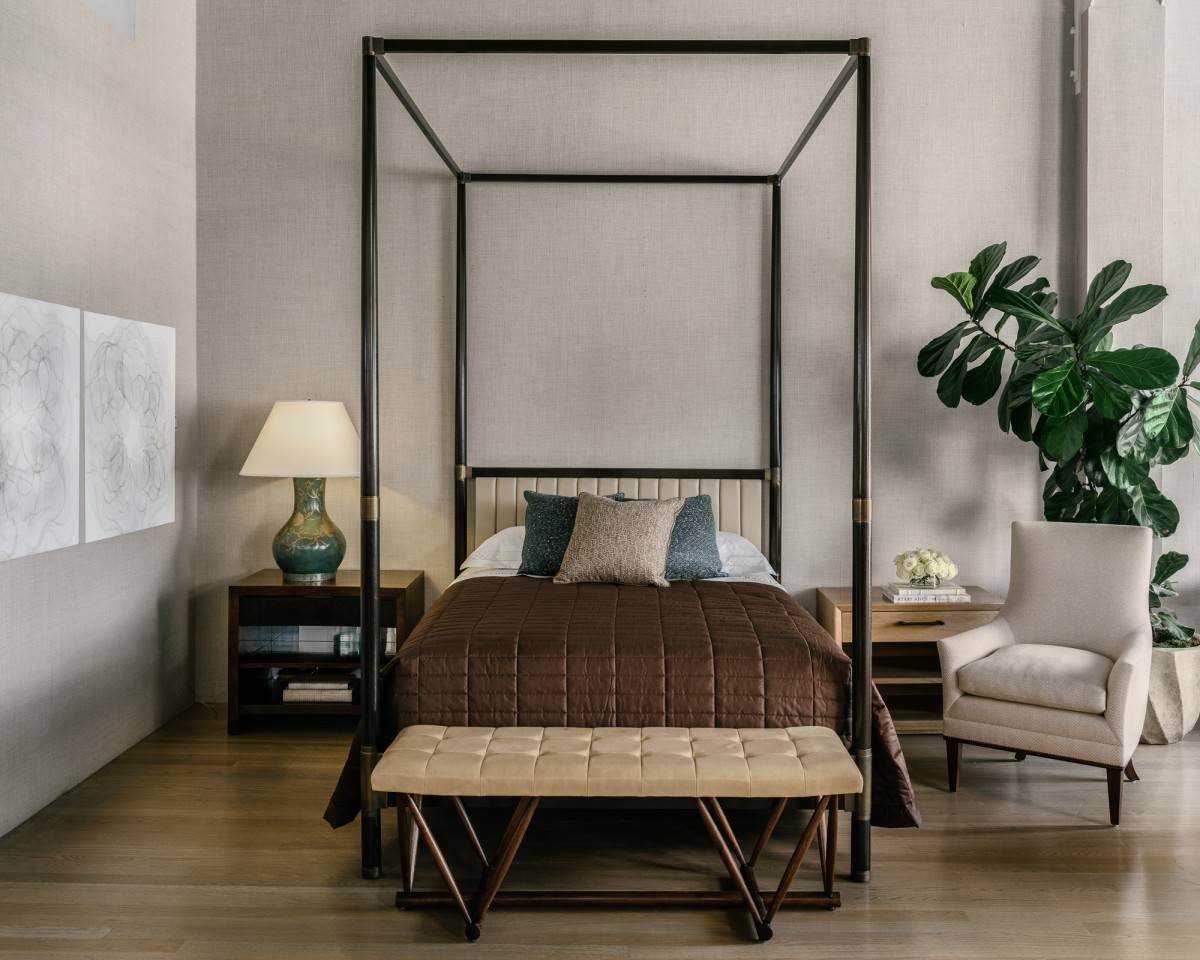 In 2017, Kneedler Fauchère Group decided to merge Kneedler Fauchère Imports wallcoverings with Gregorius Pineo as one unified product house.  Can you explain why ownership decided to make this change?
As the Creative Director for both Kneedler Fauchère and Gregorius Pineo, it seemed more logical to me to incorporate all product offerings into the Gregorius Pineo brand and separate the KFI wallcovering line from our sales organization, Kneedler Fauchère.
"We have always been about discovering new and exciting artisanal talent."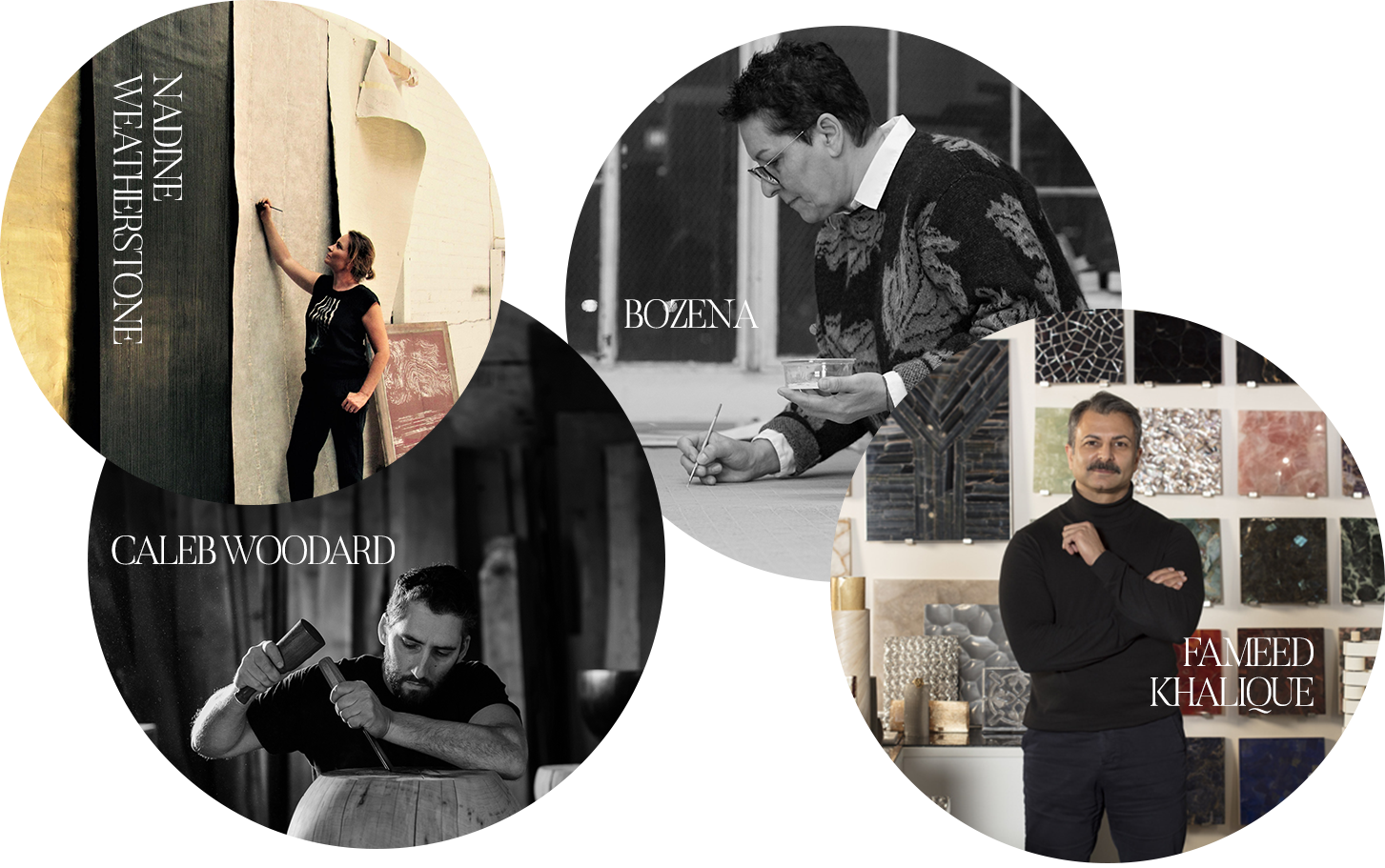 Under your creative direction, GP has had a history of collaborations with artisans such as Caleb Woodard, Nadine Weatherstone, and Bozena. Next Spring, you are launching a new wallcovering collection, a collaboration with luxury surface designer, Fameed Khalique. What draws you to work with creatives such as these, and what does it bring to the collection?
Just as Dorothy and Harry exemplified, Kneedler Fauchère has always been about discovering new and exciting artisanal talent and product offerings.  As the Creative Director for both Kneedler Fauchère and Gregorius Pineo, I'm always on the hunt.  It is an honor, as well as an inspiration to me, to collaborate with such talents.  And I believe these talents and their voices add greater dimension to our product offerings at Gregorius Pineo.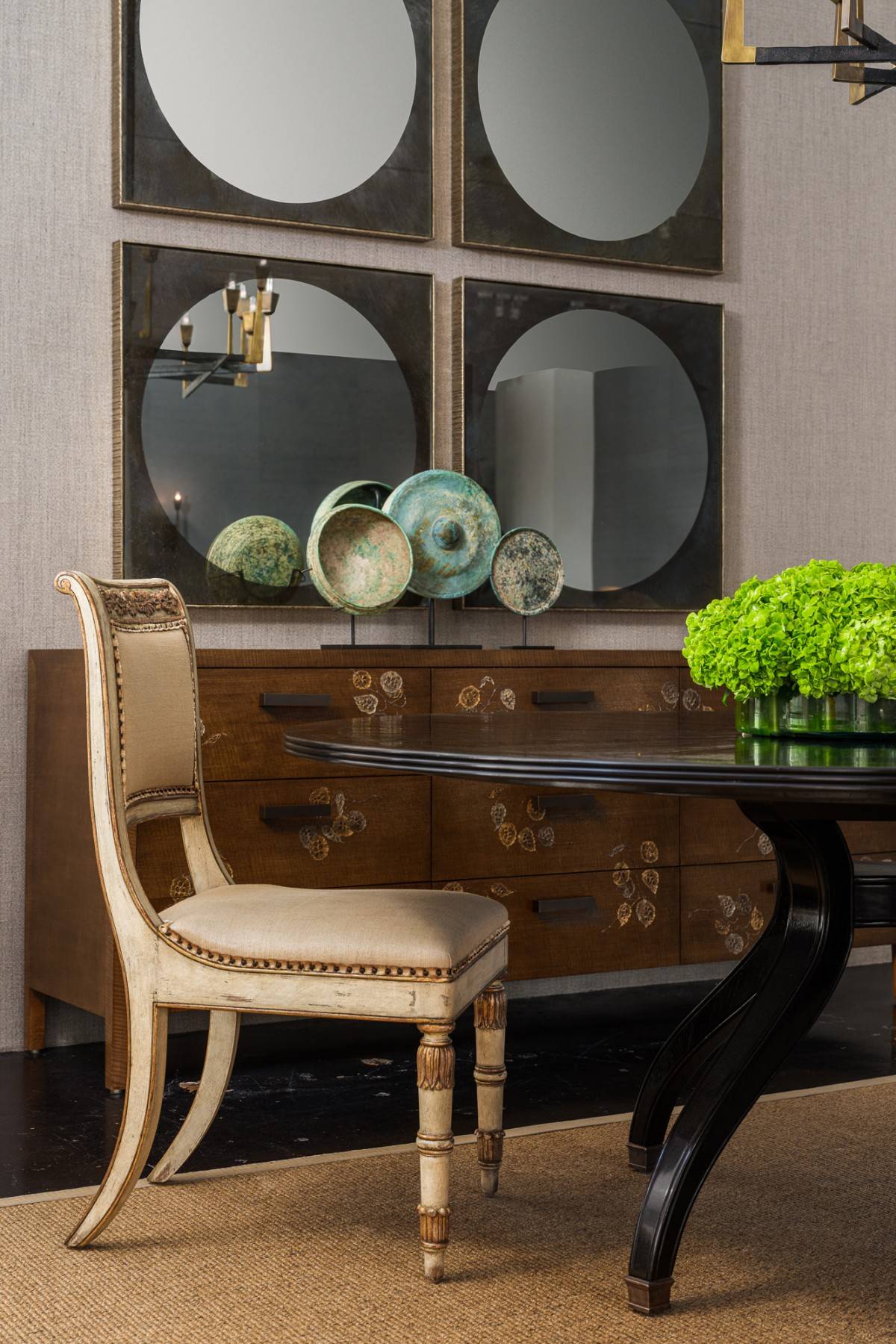 Is there a standout piece from the Gregorius Pineo collection (past or present), and why?
No…I love all of our product offerings at Gregorius Pineo; otherwise, they would be discontinued!
Gregorius Pineo celebrates its 40th Anniversary in 2024, when you also celebrate your 30th Anniversary with Kneedler Fauchère - quite a milestone year! Care to share what's in the works to look forward to?
We have several things to be excited about, including the debut of our 40th anniversary furniture and lighting collection, a new collection from Caleb Woodard, an introduction of two European lighting collections from designers Rui Ribeiro and Kate Hume, an in-stock program for Gregorius Pineo Furniture and Lighting, a new wallcovering collection for Spring and Fall of 2024, as well as new wallcovering offerings from Nadine Weatherstone, Fameed Khalique and Bozena…just to name a few.
 Describe Gregorius Pineo in 3 words.
Inspirational – Exciting - Unique
Top favorite film.
Room with a View
Antarctic excursion, or African safari.
Neither…Never!!!
Favorite scent.
Boucheron
Hobby you'd like to start.
Jewelry making
If reincarnation is real, what do you hope to come back as?
I'm just happy being me, but if you're forcing me to say something…Cary Grant?
"These creatives and their voices add greater dimension  to Gregorius Pineo."