SHAPING DESIGN HERE / PARTNER SPOTLIGHT: ZAK+FOX
—
Tuesday, July 18, 2023
— —
We continue our 75th Anniversary PARTNER SPOTLIGHT SERIES by sharing the background and inspirations that have driven the creative visions of Zak Profera, founder of ZAK+FOX, KF partner since 2016. We learn how his world travels help to paint a rich story for each collection, about his long-time companion, Shinji (the FOX in ZAK+FOX!), and exciting new things coming in 2024.
Kneedler Fauchère was founded in 1948 in San Francisco – you founded your company in 2012 after studying conceptual art at the San Francisco Art Institute. What inspired you to delve into the world of textiles and start designing your own collection?
I caught 'the bug' from a friend who had a long-standing relationship with the custom carpet industry. She introduced me to the idea of product development and creation – I hadn't actually considered it until that point. At that time in my life, I was looking to make a serious professional change and fell in love with infinite possibilities of design. I loved the idea of creating something with a history behind it – a story or narrative that could inhabit it and bring it further to life.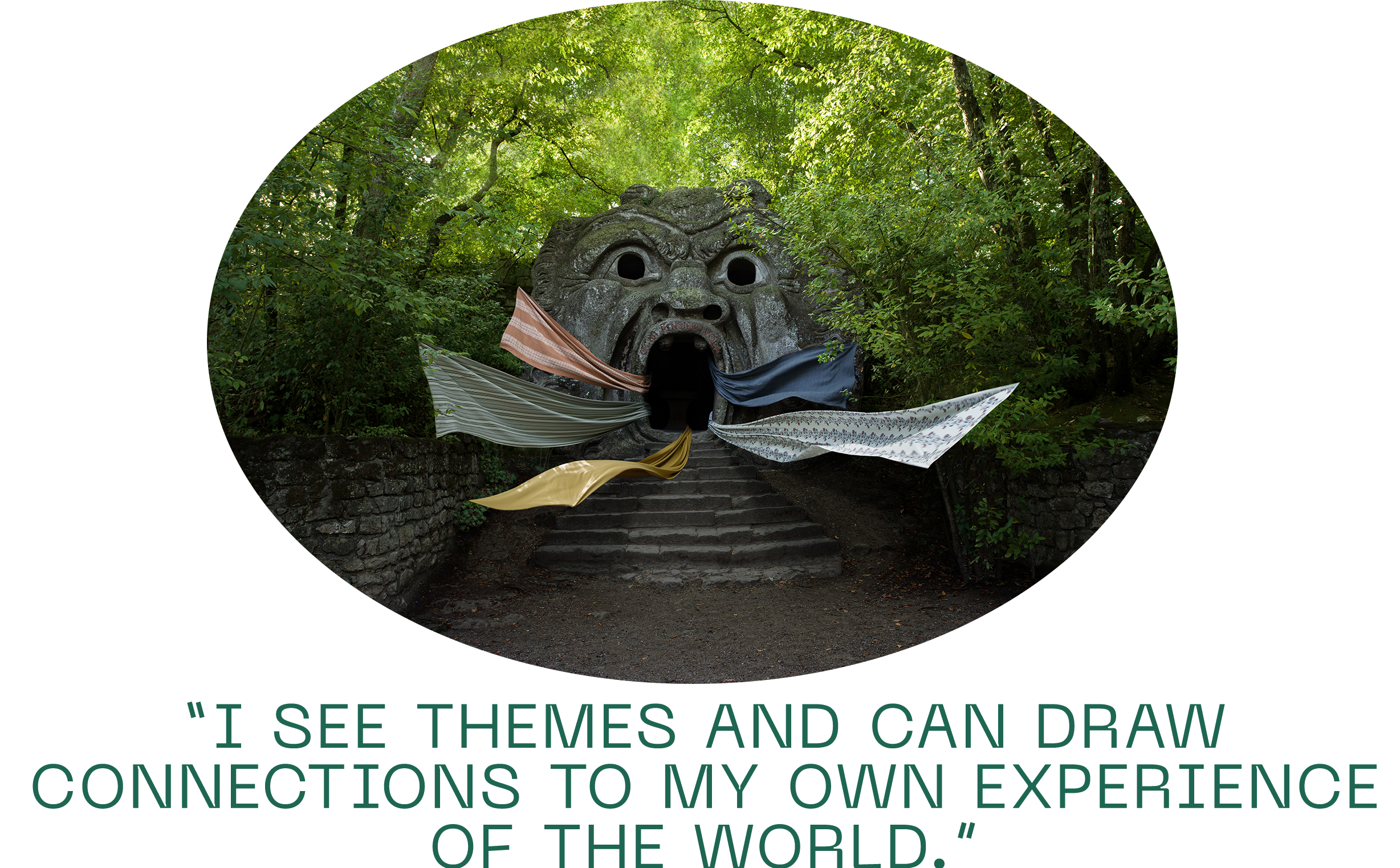 KF and ZAK+FOX have shared a partnership since 2016 – first with representation in our Denver showroom, and then in our Los Angeles and San Francisco showrooms soon after. Do you have an early and/or favorite memory of that budding relationship?
I had just returned from Cambodia and my friend Jamie Bush convinced me to hop on a plane a few days later and head to Paris for Deco Off. I hemmed and hawed and slept on the floor of the apartment he was renting there, but fortuitously was also introduced to KF's famous Gina DeWitt at dinner one evening – the rest is history.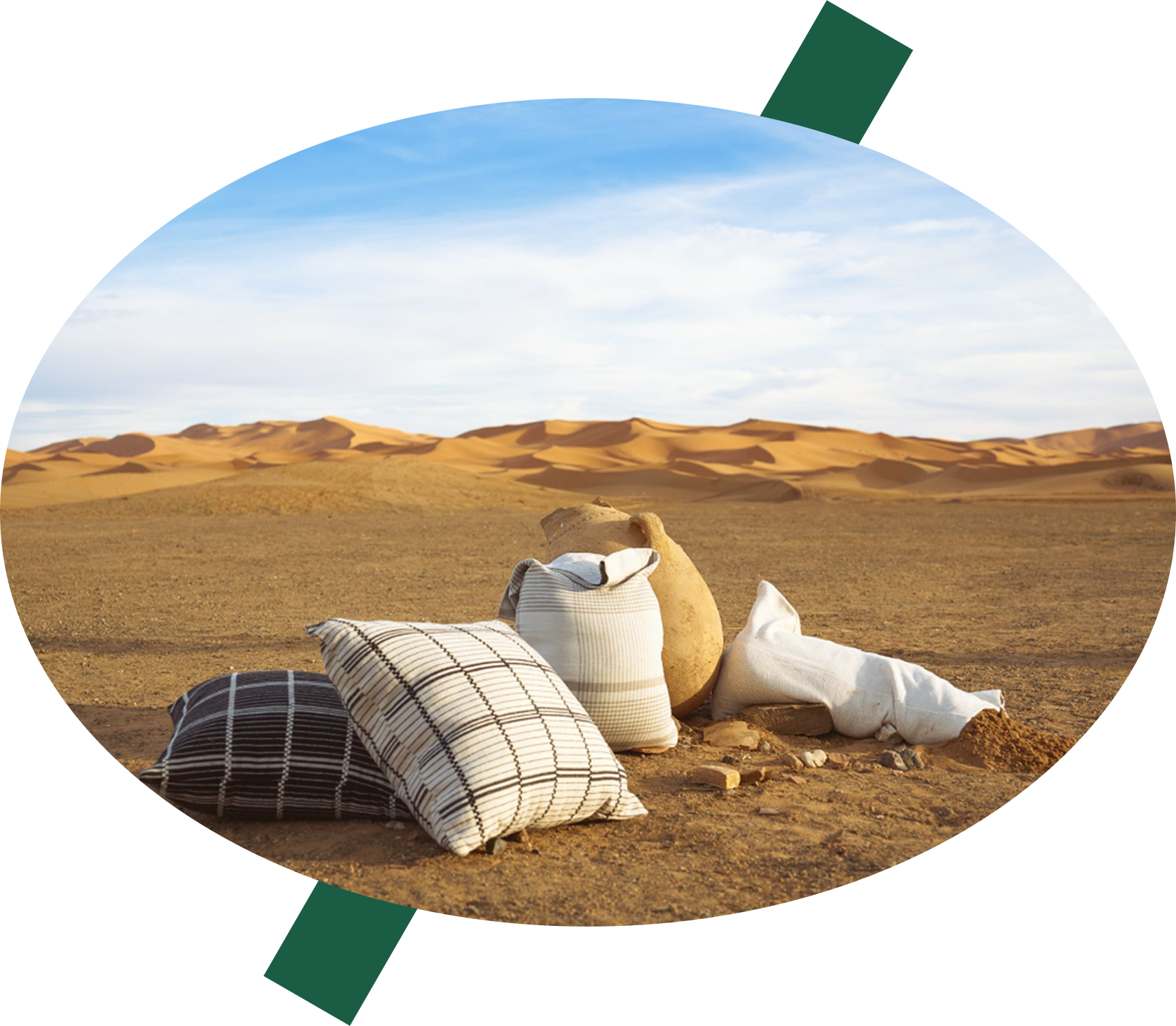 ZAK+FOX is headquartered in New York, you originally hail from the West Coast, but your collections are inspired by the world over – is there a particular place or culture that speaks to you and your brand the most?
In spite of 17+ years in New York I think California will always have my heart. In a way, I do feel most connected to the West – to the romance of it and its general ease. New York certainly has had a profound effect on my sense of being and what inspires me – I can't imagine leaving. But its magic is so different than that of the West – I miss the light, the sea (it's very different on the East Coast!), the desert. The quietude that it offers is unparalleled and allows the mind to wander in all sorts of different directions.
"I see each collection as a polaroid of my life at that time"
Your collections are known for being designed around unique and extremely rich stories. Why is this important to your process?
They really do come from the heart – and in a world that has too much "stuff" already, it feels fruitless to churn out things that have no identity. Plenty of other people do that. We don't need to. I see each collection as a polaroid of my life at that time – I see themes and can draw connections to my own experience of the world and the designs we are creating in the moment. It's all quite heavy with metaphor and I can't say it's literal, but I suppose in a lot of ways these collections are akin to self-portraits.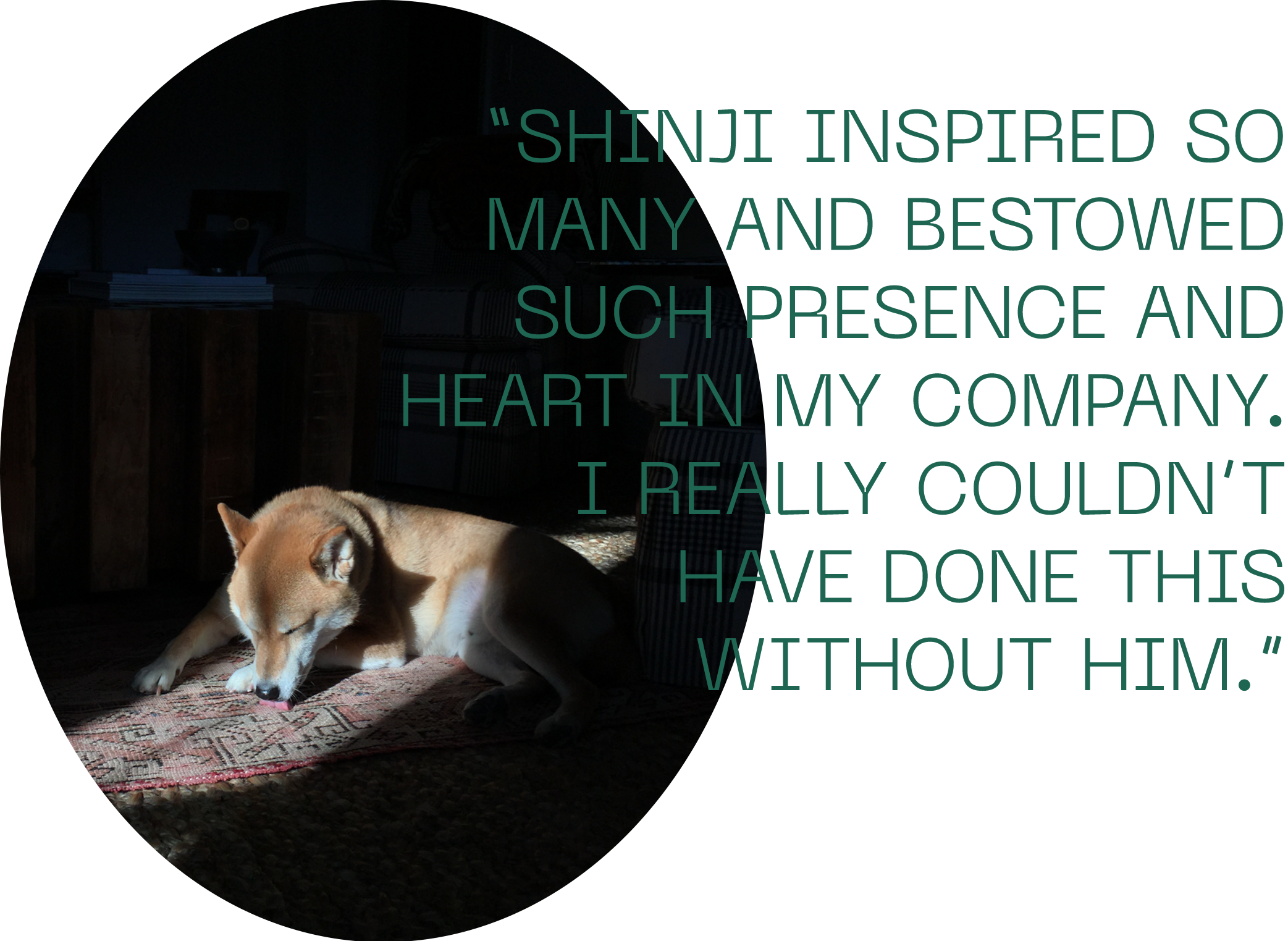 Your company's name wouldn't be complete without FOX – inspired by your canine companion, Shinji, who sadly passed just this February. What would you say is the greatest legacy of the original FOX?
This feels so hard to pin-point and my heart is still tremendously heavy with the loss. I think about him constantly. He was my best friend, and perhaps the most constant creature in my every-day for the past 15 years. When he passed away, the number of letters, flowers, portraits and paintings from incredibly talented artists that I received was so overwhelming that I honestly was in disbelief. It wasn't only that I felt acknowledged by those I love in my life (and a few strangers), but that Shinji also touched so many people from afar in spirit alone. I think so many people relate to this idea of companionship – furry or otherwise – and there was a beautiful outpouring of support and empathy. If I can speak selfishly, I do think his greatest legacy is that he left me with such a strong identity. But in a broader sense he really inspired so many and bestowed such presence and heart in my company. I really couldn't have done this without him.
Which of your designs, past or present, is your favorite of all time, and why?
One of my favorite designs is new actually, and something we're working on currently. In collaboration with one of our mill partners we're creating a wool tapestry-like design in honor of the original 'Fox', my sweet Shinji. It reminds me of the time I spent with him in my garden upstate and depicts different moments of curiosity, troublemaking, and of course, napping.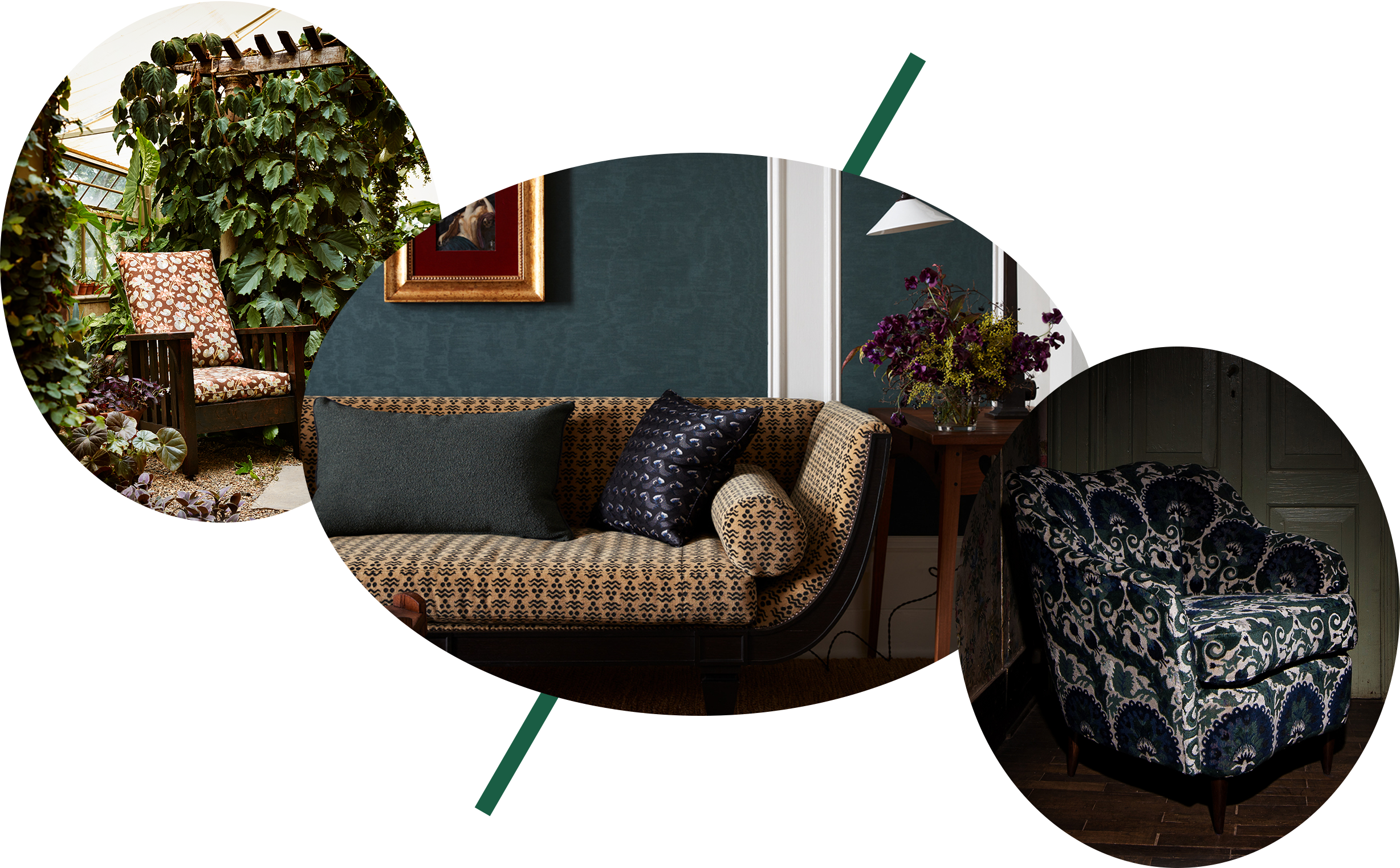 KF is celebrating 75 years this year, and we hope to be around for another 75! You've accomplished a great deal in 10+ years of being in business – what do you have on the horizon for the design community to look forward to?
We have a ton in store for 2023 and 2024 – including the launch of our inaugural rug collection. That's all I'll say for now 😊 And of course our new NYC showroom, opening this fall.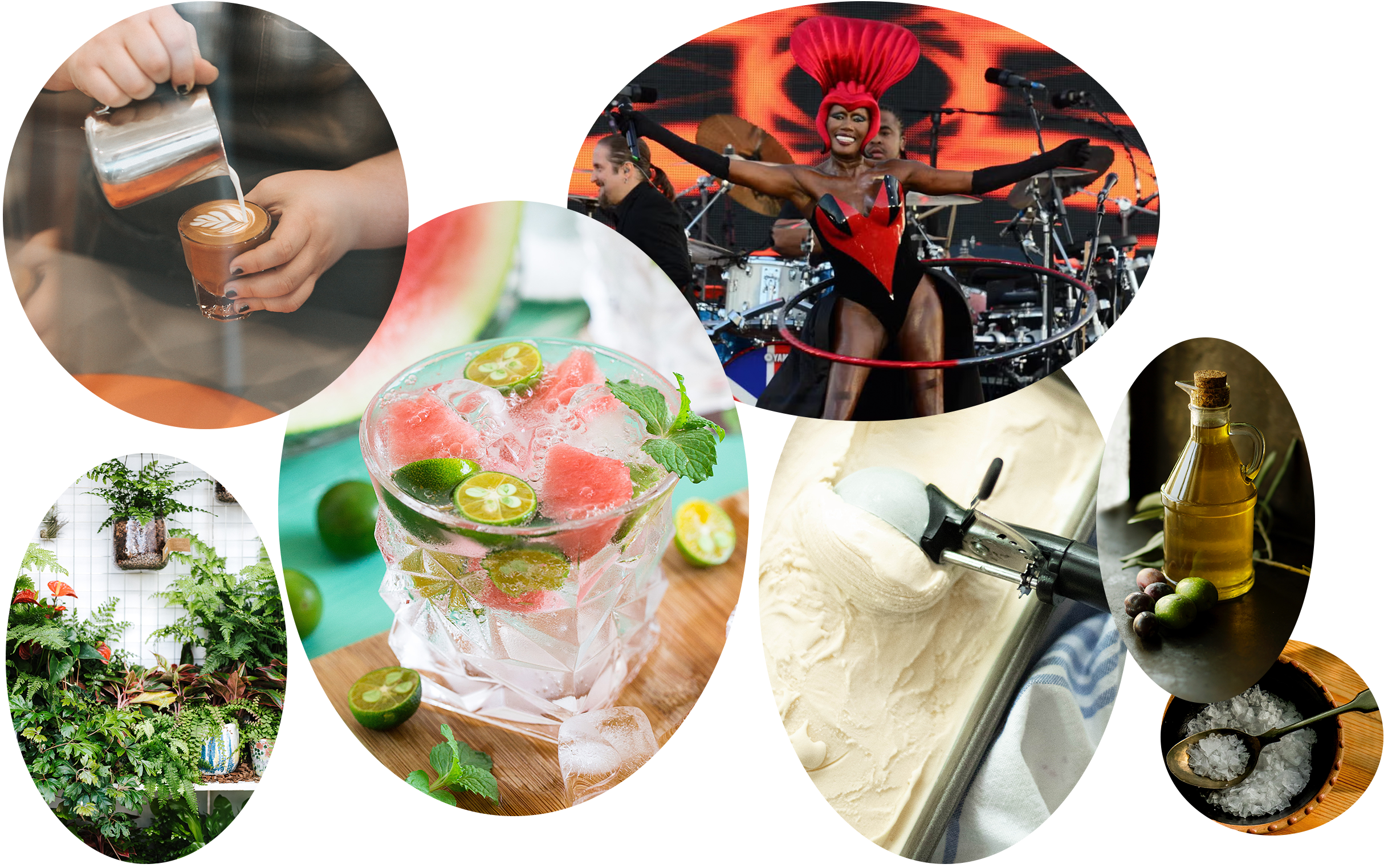 Greatest invention of all time?
The cortado.
Your go-to cocktail?
Mezcal on the rocks, splash of watermelon or grapefruit. Lime. Salt-rim if I feel feisty.
Favorite getaway from the City?
My house in Germantown, NY, about 2+ hours upstate.
Best concert or performance you've ever attended?
Grace Jones in NYC, 2012
Green thumb or brown thumb?
Unfortunately brown, but I have many people in my life who volunteer their green-thumb expertise.
If extra-terrestrials exist, and you were selected to be a diplomat for Earth, what would you take as a symbol of peace?
A pint of vanilla ice-cream, a bottle of expensive olive oil, and a pinch of salt.