Conversations in Glass
—
Tuesday, June 23, 2020
— —
Passion, creativity, and a solid team culminate in stunning freehand-blown creations of glass and brass. KF sat down with craftsman, Jeremy Maxwell Wintrebert, to discuss his various sources of inspiration, eclectic background, and unique approach design.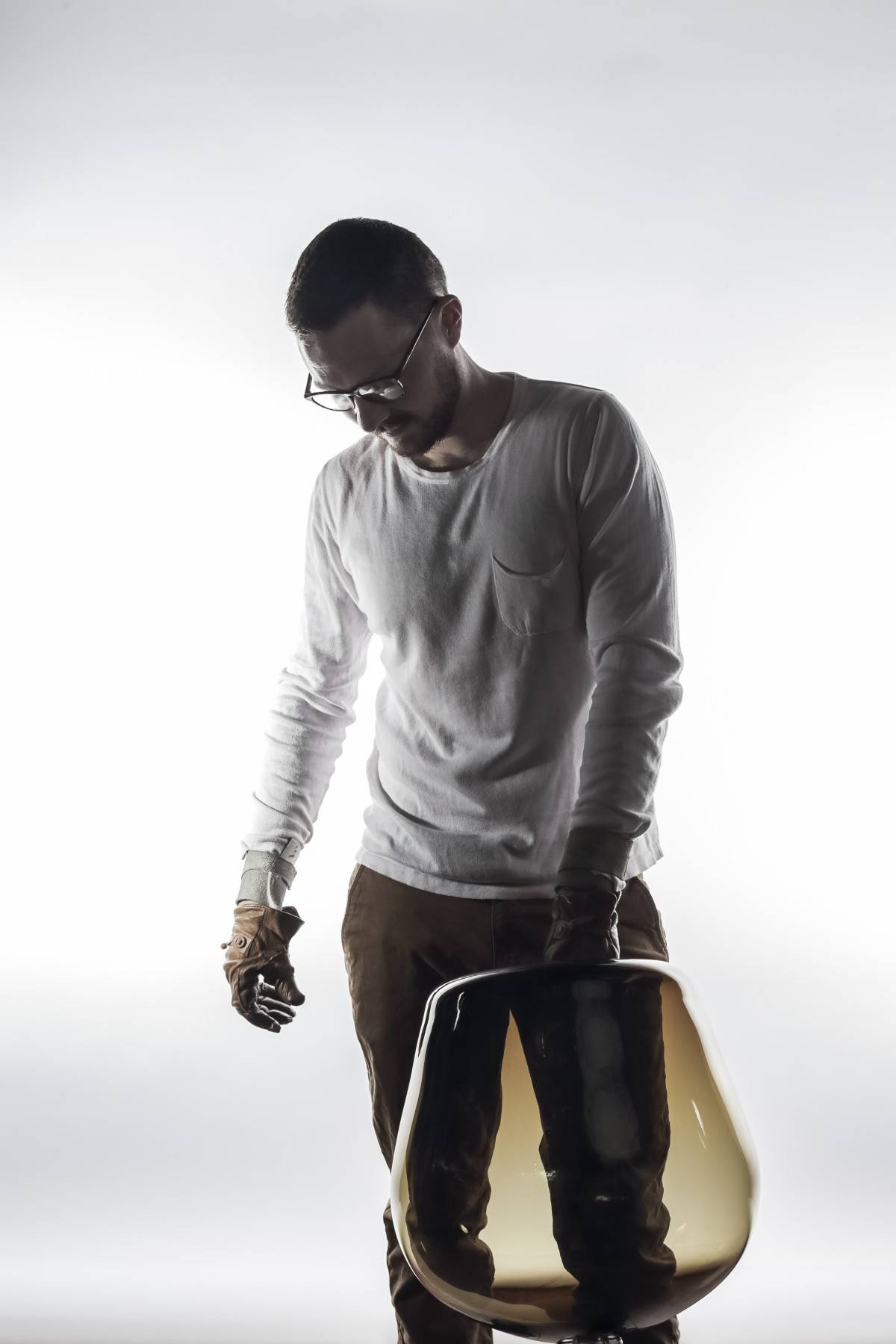 Tell us about your journey into glass. How did you begin and what are some of the pivotal points that led to where you are now?
I have been blowing glass for over twenty years. It is a true passion and has been from the beginning. When I saw the hot molten glass for the first time I was instantly hooked, the material talked to me. I realized in those first seconds that I would dedicate my life and body to this material. That it would take everything I had to give, but in return would give me everything I dreamed of.
At the time I was eighteen and living in the U.S. In the ten years that followed I traveled from studio to studio learning the craft and the language of glass. As well as traveling across the United States, I went to Murano, Italy, to Sweden and even the Czech Republic.
It was back in Miami in 2007 when I decided it was time to stop traveling and to settle down and build my own studio.
I chose Paris, the place I was born. I wanted to grow my practice in a place where the culture of craft and creativity was rich. The pivotal moments were many, so many in fact it would take a book to record them all (no I am not writing one!). Well in a sense I am... but with glass as my ink and through my work I tell the story of my childhood in Africa, my fascination and obsession with our place in the universe, and my discovery of the American "Dream".
It is also with glass that I contribute to the legacy of a craft passed on through many cultures and generations over thousands of years.
"It is also with glass that I contribute to the legacy of a craft passed on through many cultures and generations over thousands of years."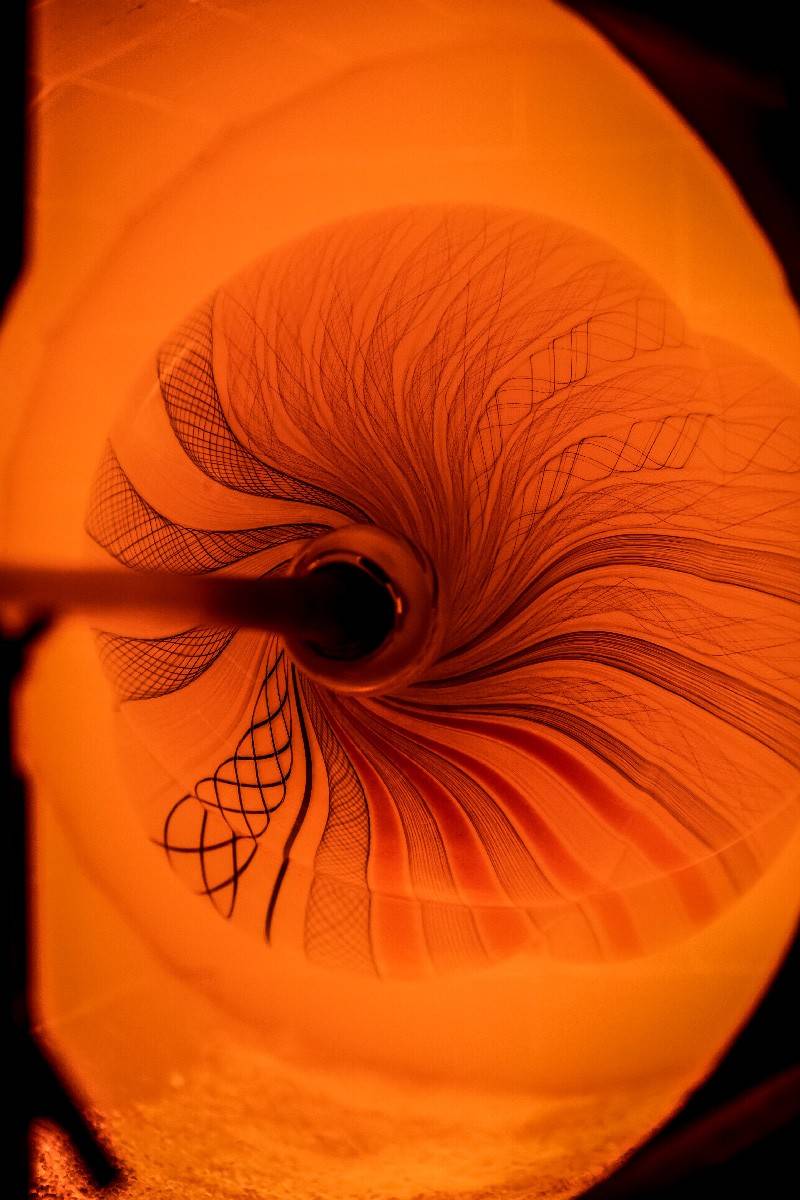 You say you are a vehicle for the glass, that the glass does the talking and you listen. How do you get into the state of mind where you clearly hear the glass?
I don't feel any kind of ownership with the creative energy, I sometimes feel more like a participating spectator or a window through which it shines. It is also important to acknowledge that it takes a team of sometimes five people to blow a piece, glass blowing is teamwork and cannot be done alone.
The craft I learned was passed onto me and will be passed on, through me, to the next generations. I am very humbled by this idea. I have always been very sensitive to the value of technique, it is what ultimately defines me and has greatly molded the man I have become. So much so that sometimes I am not sure who is shaping whom.
At the root of all of this is a conversation. One that I have been having since the beginning. I realize it is an abstract thing to say but for me, it comes naturally. I spend my days talking and listening to this incredible, mystical, and cosmic entity.
Talk about your team in the studio. How did they come to you, and what role do they play in your work?
Opening a studio downtown Paris in the craft district when the trend has been the opposite for decades has been an incredible challenge. We do everything from conception to installation and all that is in between. In five years we have grown to a team of ten.
My team is young, driven, and passionate about craft. Everyone found their way here from different horizons and walks of life united by a common goal. They are all aware that they are a part of something big. Each person is an integral part of the work and its production.
We also try to take on many interns as we can to perpetuate as much as possible the legacy of the craft.
"...glass blowing is teamwork and cannot be done alone."
You have a studio in the middle of Paris. Why this location? Would you ever consider opening another studio elsewhere?
For me, Paris has been at the forefront of design, fashion, art, and so many other creative disciplines through centuries of rich and diverse movements.
One of the particularities is its very intellectual approach to creativity and taste, a factor which I believe has kept this city relevant throughout the times. It seemed natural to me that if I wanted to build and open a studio, Paris would be the best place to do so.
Having lived here for over ten years now I can see how much it has influenced the work. I don't believe it is better than another place but it was just a natural fit for what I was seeking.
Recently I have been playing with the idea of opening another studio in Los Angeles, a city that is not so bound by institutionalized culture and is on the contrary extremely free and a lot more relaxed. Being able to produce the glass locally would also make the work more eco-friendly which is something I am extremely sensitive too. A studio in both cities would make a nice "Best of Both Worlds" scenario!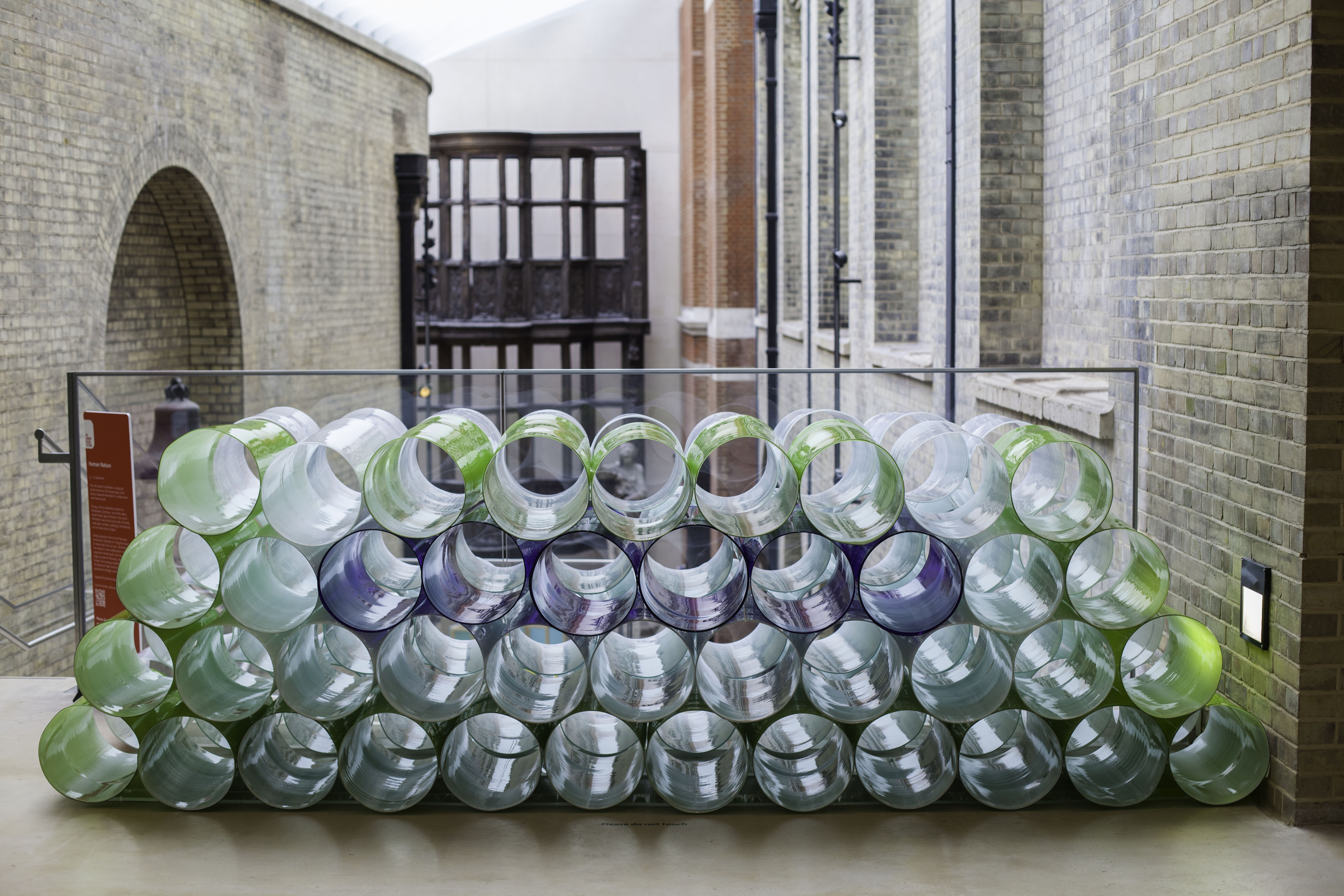 Along with your beautiful lighting, you create sculptural pieces. We understand you have an important installation coming up – tell us a bit about this.
I first started working with glass as a sculptor.
Even from the beginning, I had a powerful quest for expression. My research has now been maturing for over twenty years. I try to materialize my conversation with the material and convey its message through the sculptures. This is present in all my work and is also hidden in the decorative lighting pieces that have been a vehicle behind /funding this endeavor. This year, in July I have the huge honor of installing a massive, permanent piece "Gravity Ripple" in the French National Library here in Paris.
I am also very fortunate to have been given the opportunity to put on a solo show in Paris at the end of October. I will display four monumental works celebrating these twenty years of research, dialogue, and dedication. This show will be a real full-circle moment after being awarded in last October the most prestigious french craft award, the Bettencourt Schueller Foundation Prix l'Intelligence de la Main 2019.
I try to materialize my conversation with the material and convey its message through the sculptures.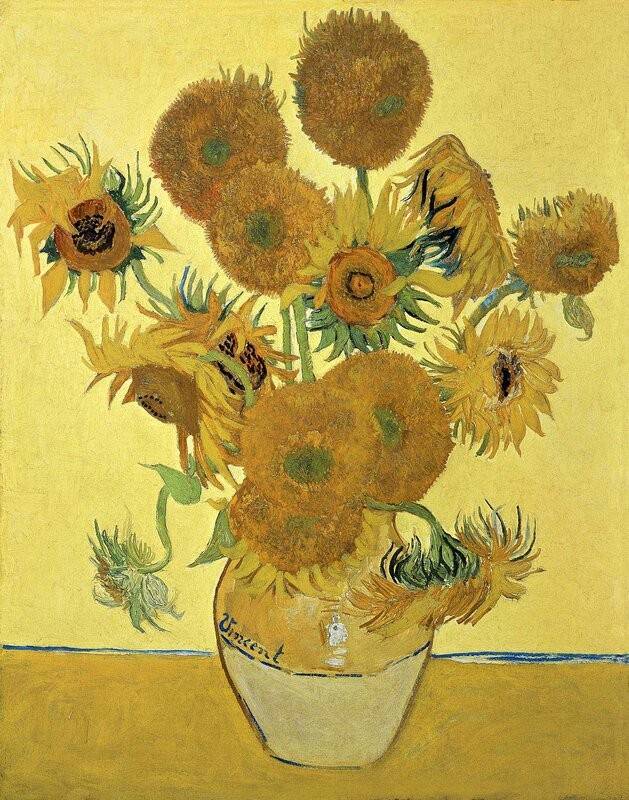 Who has been the most influential person in your career?
I have been influenced by many people and things but nothing comes close to influencing my work more than the experience of life itself. It is through glass that I am looking to constantly manifest the magic and poetry of being alive.
If you could purchase any piece of art for your personal home, what would you choose and why?
If I could have any work of art, without any hesitation, it would be Van Gogh's sunflower painting. The experience of that painting has, until this day, been the most emotional experience I've ever had in front of a man-made expression and is what opened my soul to the experience of light.
If you weren't blowing glass, what would you be doing career-wise?
"An Astronaut :)"