SHAPING DESIGN HERE / PARTNER SPOTLIGHT: GLANT
—
Thursday, June 22, 2023
— —
2023 is an exciting milestone for Kneedler Fauchère – it is our 75th Anniversary year! Our tagline for the year is "Shaping Design for 75 Years", a legacy that our founders - Dorothy, Lucienne, and Harry – started, and a legacy that our teams, with our valued partners, proudly continue. We are celebrating the occasion in many ways, one of which is a series of Partner Spotlights. First up is a spotlight on one of our longest running partner relationships – GLANT. We sat with Gary and Adam Glant to learn about the origins of the iconic textile company. From Seattle to Finland to Italy, from prints to exquisite textures, they share stories about their inspirations, their ongoing relationship with Kneedler Fauchère, and visions for the future.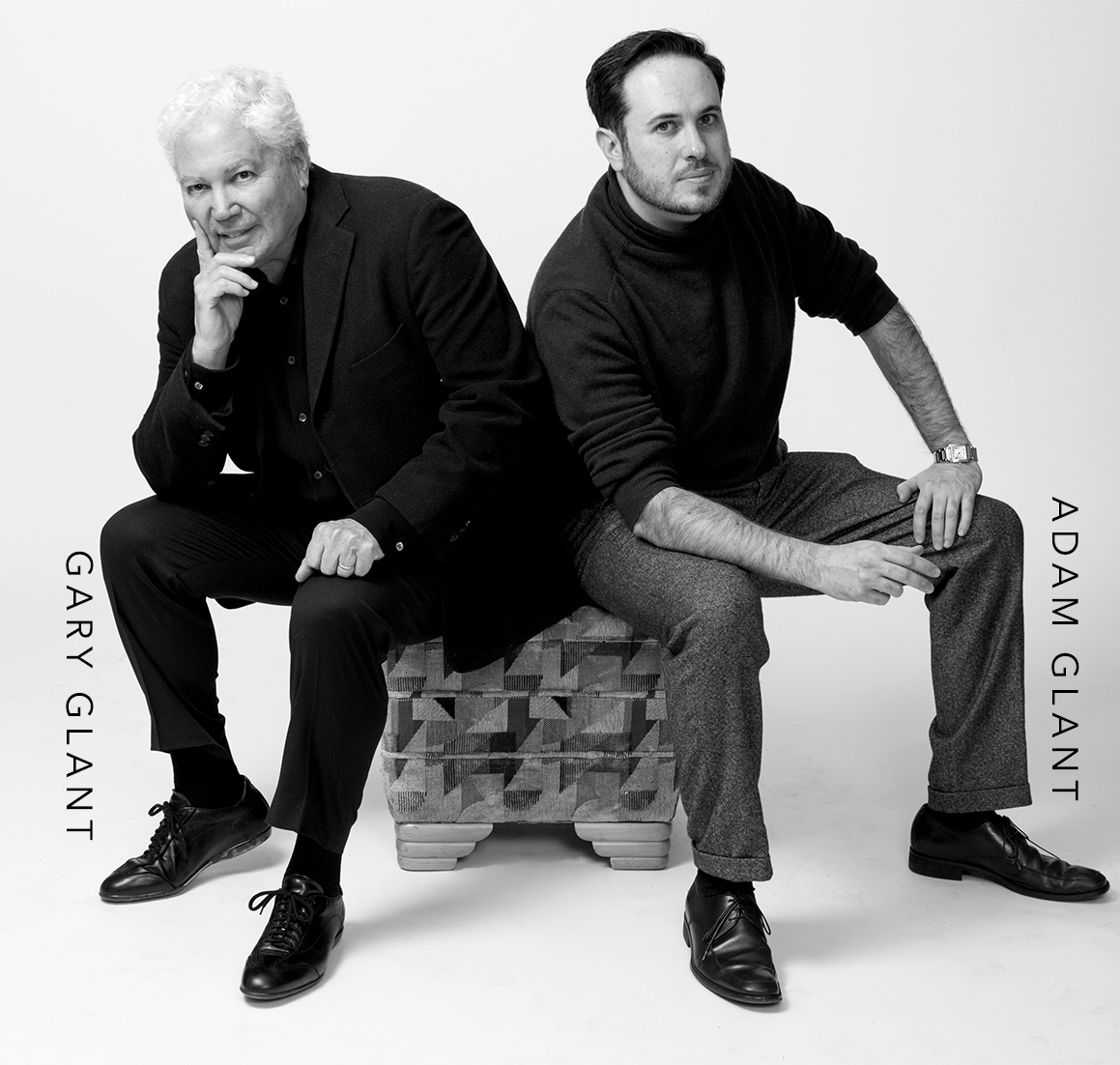 Gary – you founded Glant in 1976 after first making a journey to Finland to design your architecturally inspired line of textiles – tell us about that time, and why Finland?
In the early 70's I started a small retail chain (about 15 stores) called Rumpelstiltskin.  The stores were in regional malls in Washington and Alaska and specialized in bold Scandinavian prints like Marimekko from Finland that were stretched over wooden bars and used for wall art.  In addition, the stores had a vast array of wonderful trims and buttons, yarns, and needlepoint that I had curated.  The stores were very contemporary in design (I had studied architecture in college, and it was great fun designing these stores) and the color of these various items within jumped from the stark white interiors.  
By the time I had many stores, I decided to visit Scandinavia and see what I could find that wasn't controlled by the East Coast group I was having to buy the fabric from.  In Scandinavia I searched Sweden and then Finland where I found a wonderful mill that convinced me to design my own product, which I did.  So, the first offerings that I produced were printed cotton.
Having said this, when things started taking off after joining Kneedler Fauchère, I decided that my interest in textile design was not in prints but more texture and color, and I moved the manufacturing and relationships away from Finland to Italy. 
Kneedler Fauchère and Glant have shared a partnership since Glant's beginning – do you have an early and/or favorite memory of that budding relationship?
GARY: After about 6 months of the fabric being in Rumpelstiltskin, I saw an ad for a San Francisco wicker furniture manufacturer named Wicker Works and thought that my creations would look great on their handsome furniture.  I flew to their headquarters in San Francisco and showed them my creations.  They loved them and said I needed to show them to Kneedler Fauchère, which I was not familiar with.  After looking up Kneedler in the N section of the San Francisco phone book (if people even know what phone books are, anymore!)  I found out Kneedler began with a K and made an appointment with the sensational manager at the time, Helen Miller, that very day. 
I showed her my "stuff" and she very encouragingly told me she loved them and that it was summer market in San Francisco (dumb luck) beginning the next morning. She said she would make an appointment with the principals of KF, Dorothy and Harry Lawenda, who were flying up from Los Angeles with Hugh McKay, their CFO, the next morning.  I returned the next day, showed a wonderful and visionary couple my fabrics, which they immediately asked to represent, and the rest is history.  
I had no idea that Dorothy and Harry had discovered/launched Jack Lenor Larsen, whose textures were in my childhood home (Jack was from Seattle), and Angelo Donghia, whose collection Vice Versa was right alongside where Kneedler placed Glant.  As the fabrics were literally coming out of the box in the new Glant section, a superstar local designer named Michael Taylor spotted them and chose one for a job he was currently doing for actress Jennifer Jones and her husband Norton Simon. Glant was featured a few months later on the cover of House and Garden.
"The privilege and delight of having been partnered with Kneedler Fauchère for Glant's forty-seven years has been and continues to be inspiring and motivating." — Gary Glant
(Dorothy Kneedler, Gary Glant & Harry Lawenda)
Which pattern in your collection is a favorite of all time, past or present?
GARY: I would have to say "Chaine" and "Lakewood".  
"Chaine" is a chain construction cotton chenille based on metalwork patterning found in the Italian/Adriatic port city of Udine. It was chosen and featured in an Architectural Digest article spotlighting "What Becomes an American Classic."  It comes in 45 yarn-dyed, and hand-set warp colorations.  
"Lakewood" is the name of the street on Lake Washington of my Seattle childhood home, and is a cotton and wool, horizontal fine-ribbed construction offered in 40 colorways.  
Both textures are iconic Glant and have stood the test of time for remaining relevant and for performance. As an example, "Chaine" was on the dining room seating in the Bel Air Hotel for fourteen years! Both textures are as popular today as they ever were.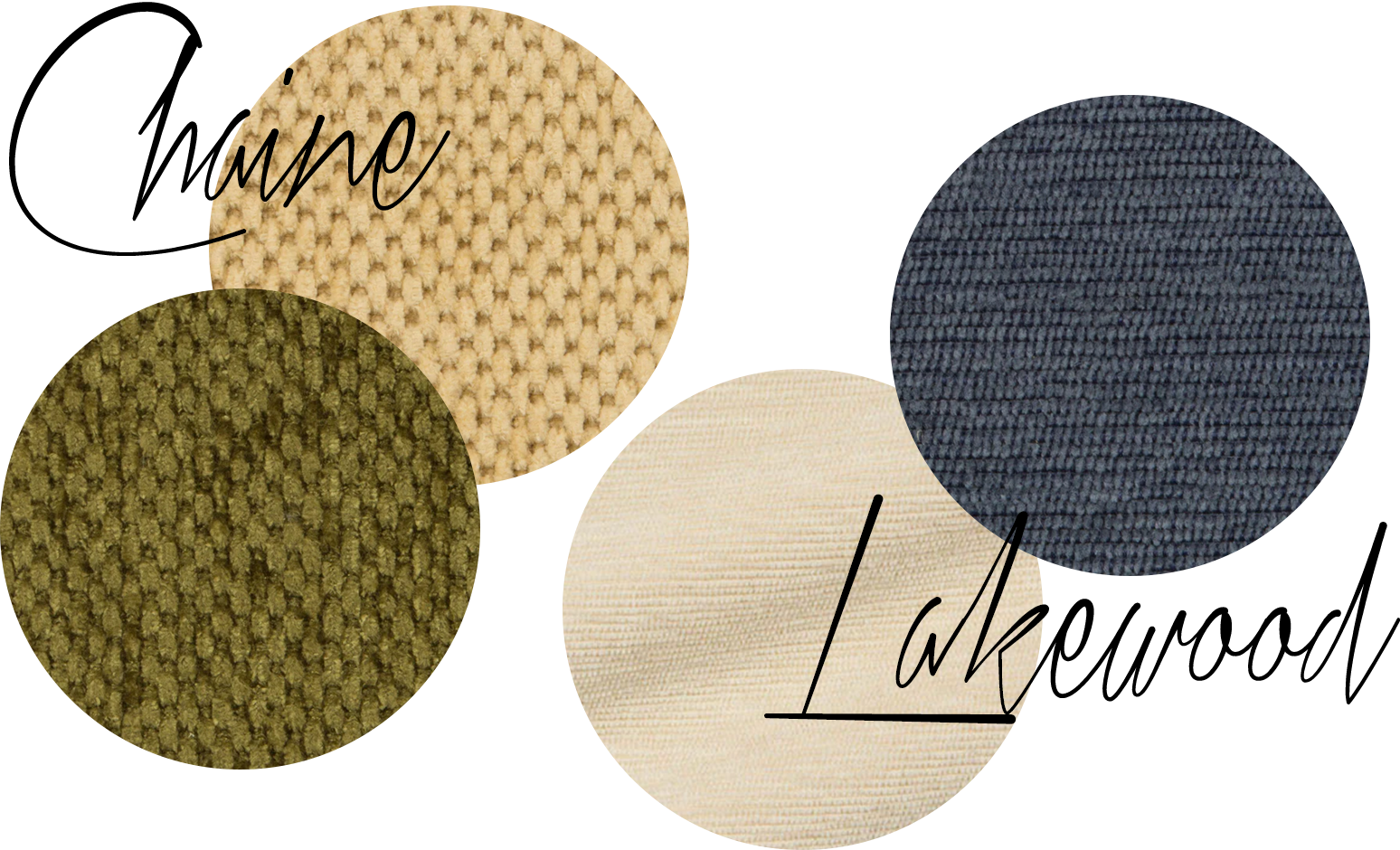 ADAM: Well, my namesake, but long since discontinued, textures of Adam, Adamo, and Adamo Basket would be obvious answers… Ha, just kidding.  
I would have to say "Olark" is an absolute favorite of mine.  I love the bold patterning and the dry, yet soft, hand of this gorgeous boucle and its almost earthy and tribal quality.  I also love that the original inspiration for this texture was the marble floor of Italian cathedrals, but that when paired with a boucle yarn, the result is so different from where it started.  
That being said, I also love "Gobi" and its seemingly irregular patterning.  It's almost a pattern without a pattern and depending on the coloration the texture can approximate a topographical map, or waves and water, in the most chic and sophisticated way. I am always a fan of textures that can take on different lives depending on their surroundings and applications.  All our textures are all like our babies and we love so many of them in their own way and for their own qualities.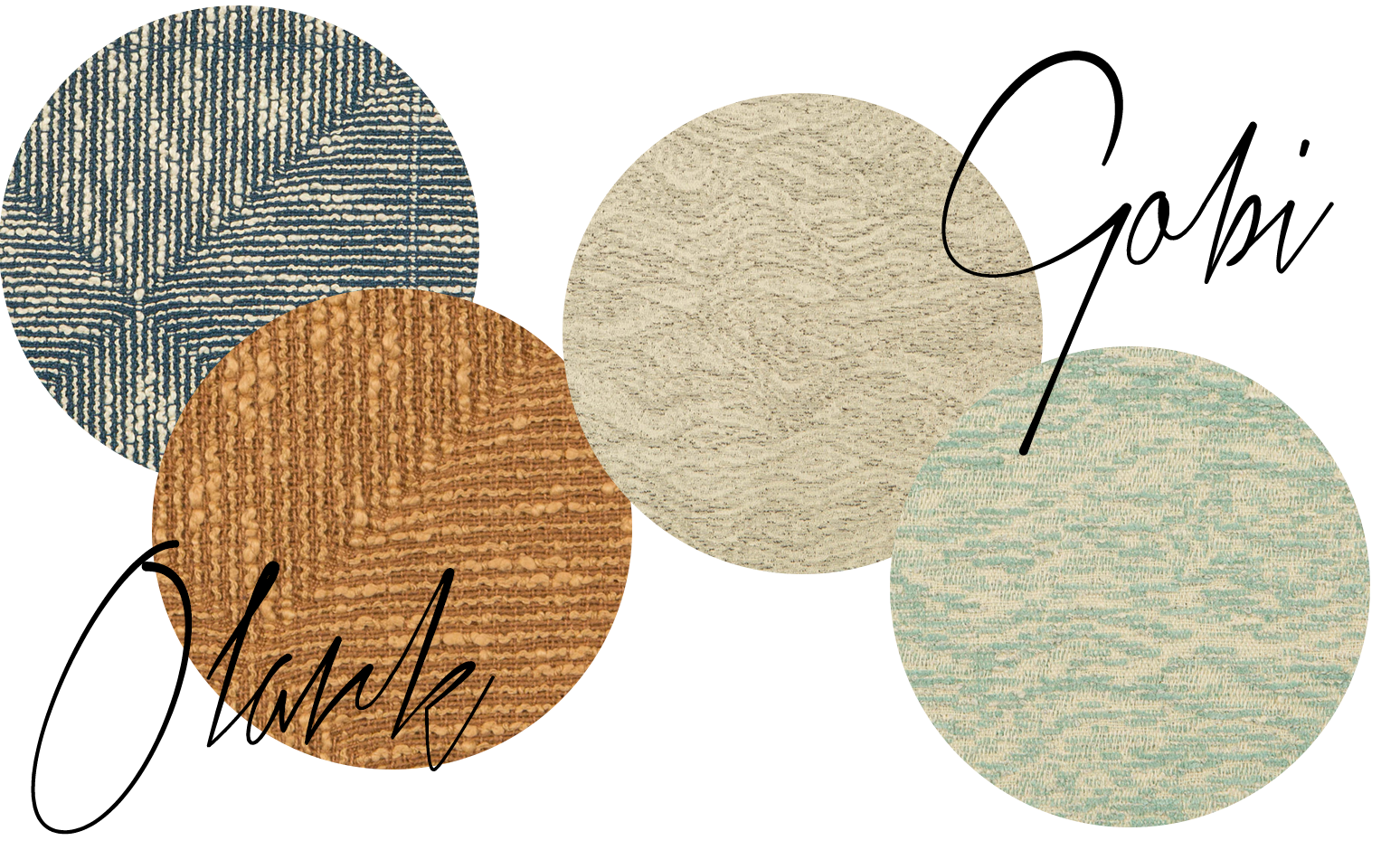 "Living in Seattle and owning a textile mill in Bergamo, Italy, has been a wonderful influence on design ." 
— Gary Glant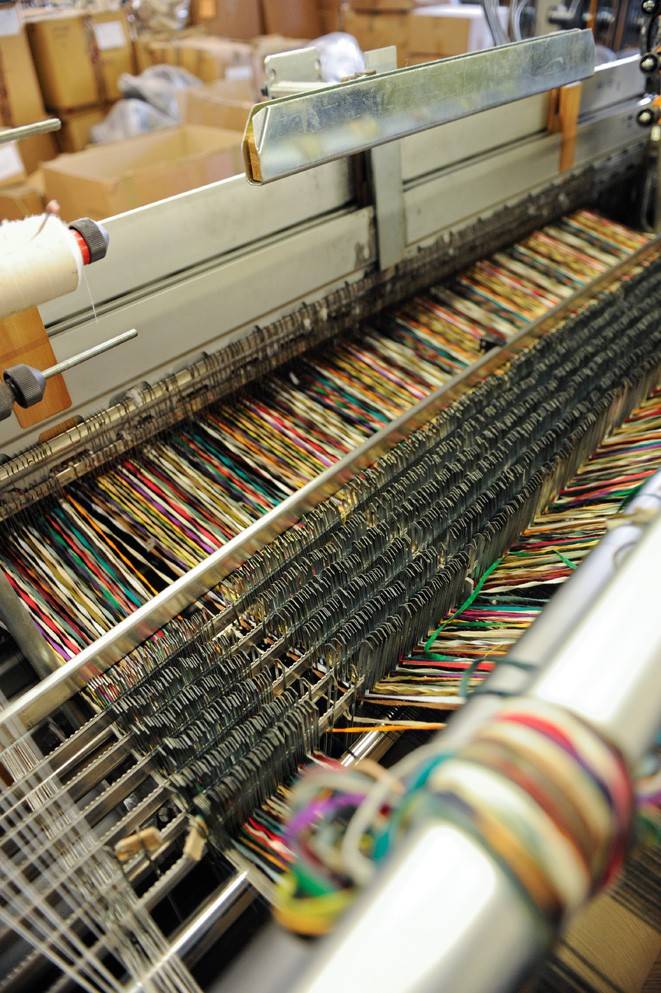 Glant is headquartered in Seattle and also owns its own mill in Bergamo – how has this unique relationship between Pacific Northwest and Northern Italy influenced the collection over the years?
GARY: Living in Seattle and owning a textile mill in Bergamo, located in Northern Italy about an hour out of Milan in the foothills of the Alps/lake country, has been a wonderful influence on design as well as many aspects of the Glant family's lives. Spending 45 years working with our mill, the past 30 as owners, has influenced our way of life and our approach to life, where we find inspiration, and how we conduct our business.  Both the Pacific Northwest and Italy are rich in texture and color.  Italy has taught us the value of craftsmanship and given us pride in creating timeless, innovative, and the highest quality furnishing textiles.  Both regions stimulate one's senses if one is wired that way.  The collaboration with our skilled colleagues in both Italy and the Pacific Northwest cannot be overstated.
ADAM: Having this unique experience in my mind has given us a much stronger ownership of the design process and removed us from the normal concentric circles of inspiration.  Because we are tucked away from much of our industry, we can draw inspiration and in turn design and create from our own inspiration, without also being influenced by what else is happening in the industry.  That coupled with owning the mill, which spins its own yarns and custom dyes all those yarns before weaving, allows us to create what we envision, almost within a vacuum.  I think this ability to do what we do without the influence of others has kept us true to who we are.  We do all our own color forecasting and can truly create what we want to put out into the world.  I also think that both Seattle, with its Scandinavian roots and Scandinavian heritage, and Italy, along with Seattle's Japanese influence, all converge on an aesthetic that appreciates clean lines and draws inspiration from nature.  We honor that heritage and design aesthetic in what we create.
In your experiences, what about the design industry has changed the most and what has changed the least?
GARY: Of course, the ongoing corporate consolidation within the industry is a change and the number of programs across the country that teach design and teach about products and materials has decreased over the years.  Social media is another change and while it can be exciting, entertaining, and informative, I feel it can come at one in such a high volume, and therefore it needs to be created, produced, and consumed with quality in mind and in a responsible way.  
What has not changed is the passion and attention to detail of those who are focused on creating exceptional offerings (in our case, textiles) for our discerning, talented, and valued clients.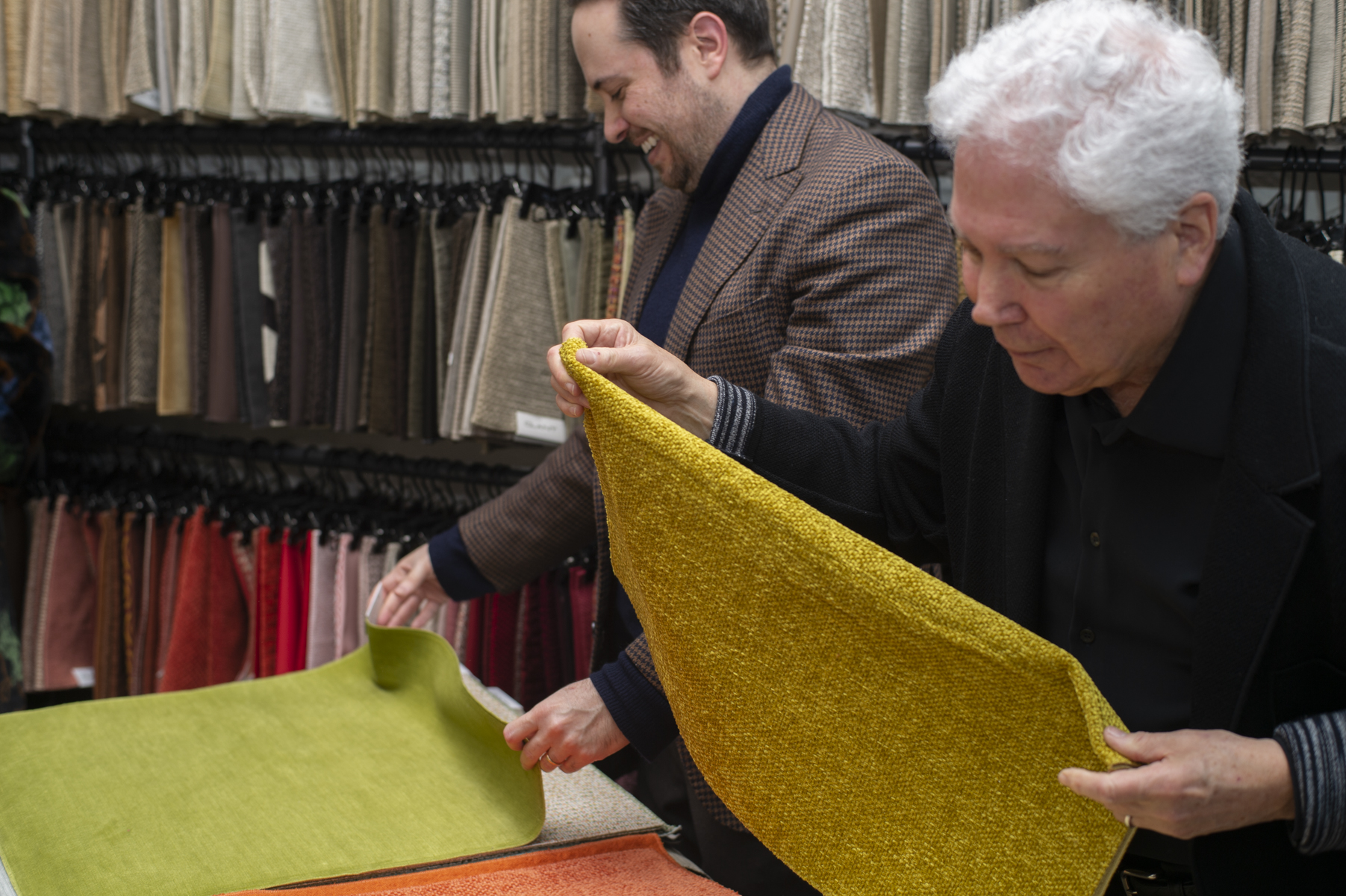 ADAM: That is an interesting question.  One thing that I am happy to say continues to be a constant is peoples' drive to create and draw inspiration from the world around them to create beautiful products and spaces.  I am constantly in awe of how talented designers can interpret a space or a product and tell a story through their innovation.  
In terms of what has changed the most, that's also an interesting question having grown up in the industry.  I think one change is the growth and the vastness of the industry now as a whole.  It's exciting to see how the industry has morphed over the years as it carves out new spaces and identities itself, and from an accessibility standpoint this is a wonderful thing.  My hope, and one that our dear late friend Rocky LaFleur often spoke to me about, is that there is still enough mentorship of young designers and creators in the industry. That with growth, we don't lose overall connection, as it isn't always a given in an ever-growing landscape.
"Our unique surroundings have helped keep us true to who we are ."
— Adam Glant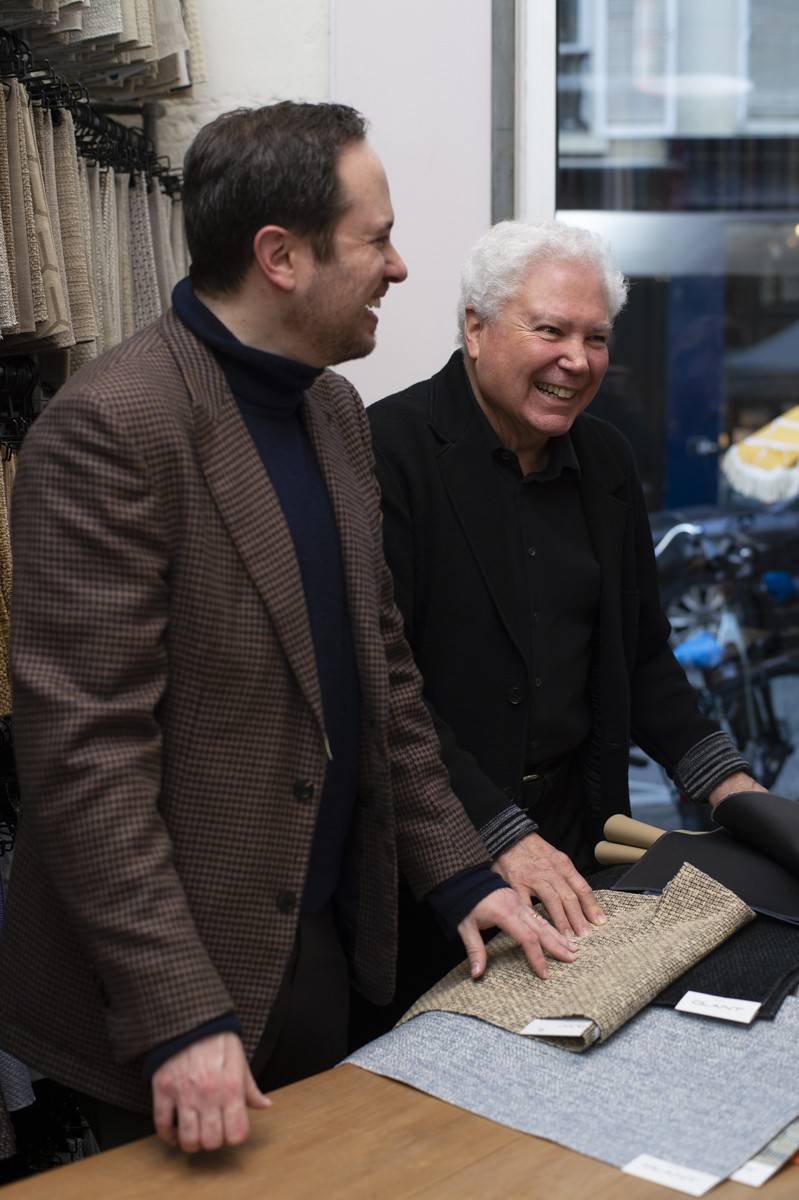 What's next for Glant – anything different you hope to try, or future goal you envision?
GARY: We are extremely proud and grateful to have been leaders in our wonderful industry for forty-seven years.  As the next generation has taken the design and management helm, Glant is in extremely good hands and continues to know who we are and what we do best: the creation of innovative and the highest of quality textures. The privilege and delight of having been partnered with Kneedler Fauchère for all these forty-seven years has been and continues to be inspiring and motivating. 
ADAM: We always design collections 18 or more months out and are constantly working on
new innovations.   Our plan is to continue doing what we do best in the best way we can.  We are proud of who we are and what we create and will continue to design and manufacture beautiful products for the world market.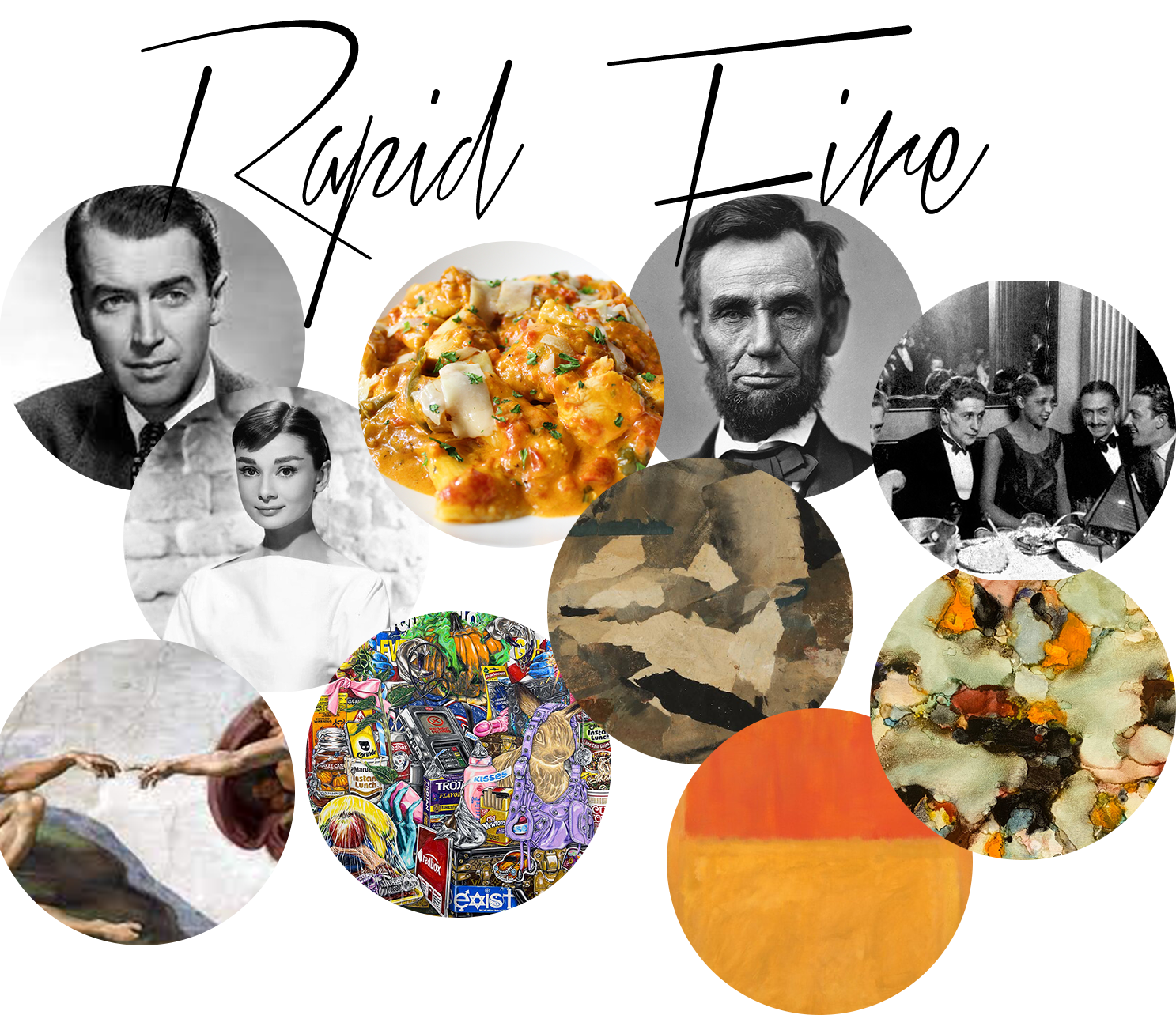 Best movie character, and why?
GARY: So many.  Cary Grant in North by Northwest.  Jimmy Stewart in Mr. Smith Goes to Washington.  William Holden in Sunset Boulevard.  Audrey Hepburn in Breakfast at Tiffany's.  Humphrey Bogart and Katharine Hepburn in African Queen.  Greer Garson in Mrs. Minever's Garden. All beautifully acted and greatly enjoyable to watch over again through the years. 
ADAM: I would have to say Rosalind Russell in Auntie Mame.  She was always the ideal version of a larger than life and fun mentor, and I've had a few Auntie Mames of my own in my life.  Who wouldn't want to spend an evening at one of her fabulous parties!  And besides, one of my favorite and most used quotes is hers - "Life is a banquet, and most poor suckers are starving to death!"
When in Bergamo, what must you have to eat?
GARY: Casoncelli, Bergamo's luscious local ravioli and Braised Coniglio (Rabbit) con Polenta.
ADAM: I would second my dad's suggestion of Casonsei (but I'll spell it in Bergamasque dialect), which is an incredible ravioli of various meats, raisins, and amaretti.  Otherwise, I am always a sucker for an incredible local dish of braised pork shank or a plate of incredible spaghetti al pomodoro!
Favorite artist?
GARY: Mark Rothko and Alden Mason (Burpee series)
ADAM: I love so many different artists, but right now my top three are: Paul Horiuchi and his beautiful collage paintings, Isaac Layman and his incredible photography, and Anthony White and his incredible modern day still lives.
If you could witness any event of the past, present, or future; what would it be?
GARY: I would have loved to have witnessed Abraham Lincoln delivering the Gettysburg Address, November 19, 1863, Michelangelo painting the ceiling of the Sistine Chapel, Judy Garland at Carnegie Hall in 1961, sitting at the Round Table of New York's Algonquin Hotel with Dorothy Parker, Robert Benchley and other great literary wits of their day in the 20s and 30s, being in the audience at the New York Aeolian Concert Hall on February 12, 1924 when George Gershwin premiered his opus Rhapsody in Blue, among countless other events of the past.
ADAM:  Changing the question slightly, times in the past that I have always marveled at and wished I could have witnessed, even if only briefly, would be the roaring 20s (especially Paris and Shanghai), the 60s in Beirut and Europe (especially Rome and the Amalfi coast), and Ancient Greece and Rome.  
"As the next generation has taken the helm, Glant is in extremely good hands" 
— Gary Glant